Click here for this year's morning session audio
---
Click here for the text of Rabbi Eleanor Smith's spiritual message
---
Please follow these links to hear some of the highlights from this year's Conference:Part 1Part 2
---
Presentations from the 2013 Conference available here:Click here for Dr. Cassandra Kisiel's presentation at this year's NRCI Conference on TRAUMA
Click here for Dr. Bradley Stolbach's presentation from this year's NRCI Conference on Trauma
---
See who was at this year's NRCI Annual Community Mental Health Conference:Click here for the list of 2013 exhibitorsClick here for the list of 2013 sponsors
---
Click here to see this year's Conference brochure: 2013 CONFERENCE BROCHURE
---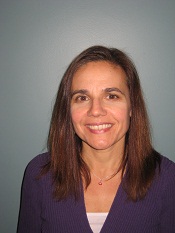 Cassandra Kisiel
Research Assistant Professor at Northwestern University Feinberg School of Medicine, Principal Investigator and Project Director for the SAMHSA-funded Center for Child Trauma Assessment and Service Planning of the National Child Traumatic Stress Network.  In this capacity, she oversees a Center that specializes in child trauma assessment, addressing the developmental effects of trauma, and application of evidence-based trauma interventions for children and families in public sector settings.  Dr. Kisiel also serves as a statewide trauma consultant and learning collaborative consultant for the Illinois Department of Children and Family Services. Dr. Kisiel has extensive experience conducting child trauma research and evaluation activities, particularly focusing on complex trauma, dissociation, trauma assessment, and risk and protective factors for child trauma. She has developed and refined decision support and outcome management tools for child mental health and child trauma, and she has several peer-reviewed publications and book chapters related to these issues.  She is the primary developer of the trauma version of the Child and Adolescent Needs and Strengths (CANS) which has applications in DCFS and in several other service settings across the U.S.  Dr. Kisiel completed her doctoral degree in clinical psychology at Northwestern University Medical School, her internship at Cambridge Hospital, Harvard Medical School, and postdoctoral fellowships at Cambridge Hospital and the National Violence Against Women Prevention Research Center at the Stone Center of Wellesley College.
---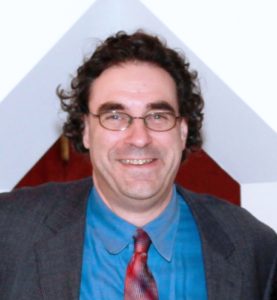 Brad Stolbach
Licensed clinical psychologist Brad Stolbach, Ph.D. is an Associate Professor of Clinical Pediatrics, The University of Chicago Pritzker School of Medicine, Supervisor of Trauma-Related Psychological Services at La Rabida Children's Hospital and Director of La Rabida's Chicago Child Trauma Center, the primary mission of which is to provide expert trauma-focused psychological services to urban African American children and families living in poverty. He has worked with abused and traumatized children for over 25 years, including over 17 years at La Rabida. Within the National Child Traumatic Stress Network, Dr. Stolbach is the Midwest region lead technical advisor in the Complex Trauma Treatment Network, has served on the Developmental Trauma Disorder DSM-5 Task Force and the Steering Committee, chaired the NCTSN Strategic Planning Group, and established and served as co-chair of the NCTSN "Race" & Urban Poverty Work Group. He currently serves on the International Society for Traumatic Stress Studies Complex Trauma Task Force.
---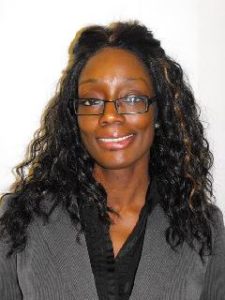 Tonier "Neen" Cain
For two decades, Neen hustled on the streets of Annapolis, Maryland, desperately feeding an insatiable crack addiction and racking up 83 arrests along the way.  Rapes and beatings were a routine part of life; home was underneath a bridge or inside the locked cage of a prison.  In 2004, pregnant and incarcerated for violation of parole, she was provided the opportunity to go to a community trauma, mental health and addictions program.
Feeling safe for the first time in her life, Neen confronted the haunting childhood memories that she tried to numb with drugs: filth and chronic hunger, sexual assaults by neighborhood men, routine physical and mental abuse dished out by her drunken mother.  Realizing for the first time that she had been a victim, she began to heal and reclaim power over her life, embarking on a remarkable "upward spiral," that has no limit.  Today, she works for the National Center for Trauma-Informed Care, dedicating her life to being a voice for those still lost and still silent.  Traveling the country to give speeches and work one on one with women in prisons and hospitals, Neen continues to transform her own life while helping others to embrace her motto "where there's breath, there's hope."