Whether someone has recently been diagnosed or has been living with mental illness for most of their life, the experience can be very isolating for individuals, family members, and other loved ones. No one should suffer in silence. No one ought to feel alone. There are incredible resources available for information, current research, ways to access help, and strategies for reducing the stigma and discrimination that has for much too long served as a barrier to individuals getting the care they deserve and being welcomed as valued members of their community. There are many wonderful resources available at the local, state, and national level. The following can help get you started on a positive path: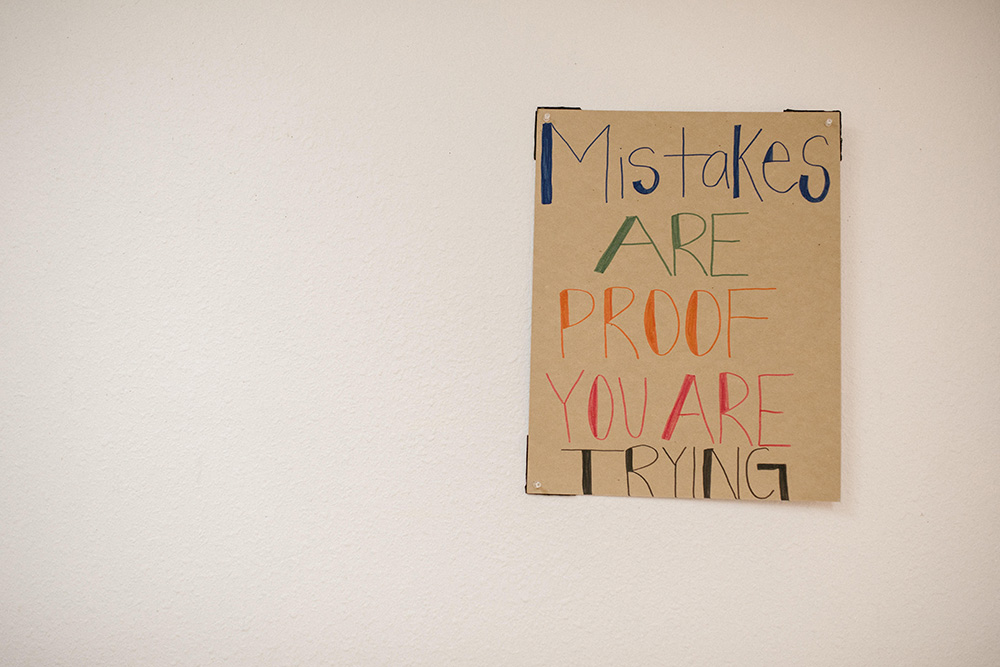 Crisis Lines and Institutions
American Foundation for Suicide Prevention
Established in 1987, the American Foundation for Suicide Prevention (AFSP) is a voluntary health organization that gives those affected by suicide a nationwide community empowered by research, education, and advocacy to take action against this leading cause of death. AFSP is dedicated to saving lives and bringing hope to those affected by suicide.
Illinois Crisis and Referral Entry Services (CARES) Crisis Line
Crisis mental health services for children and adolescents; also determines eligibility for Screening, Assessment and Support Services (SASS), intensive mental health services for individuals who may need hospitalization; and refers to community mental health or other services.
National Suicide Prevention Lifeline
24/7 free and confidential support for people in distress, prevention and crisis resources for you or your loved ones, and best practices for professionals
Rape, Abuse, Incest National Network Crisis Line (RAINN)
24/7 free support for those in crisis and survivors by phone or online through the National Sexual Assault Hotline
Trevor Project Lifeline
24/7 crisis intervention and suicide prevention services for lesbian, gay, bisexual, transgender and questioning (LGBTQ) young people ages 13-24
Veteran's Crisis Line
To reach caring, qualified responders within the Department of Veterans Affairs connect with the Veterans Crisis Line. Many if the are Veterans themselves. This free support is confidential, available 24/7, and serves all veterans, service members, National Guard and Reserve, and their families and friends.
Resources for Treatment
Compass Health Center
Compass Health Center is a leading psychiatric facility providing hospital level care in an innovative, supportive, non-hospital setting. Compass Health Center provides Partial Hospitalization and Intensive Outpatient programs for children, adolescents, young adults and adults suffering from debilitating mood and/or anxiety disorders.
Insight Behavioral Health
Insight Behavioral Health Centers provides specialized treatment for mood and anxiety disorders in Chicago, IL. Insight also works closely with Eating Recovery Center, the only national, vertically integrated healthcare system dedicated to treating eating and related disorders at any stage of the illness. Accredited by the Joint Commission and led by a nationally recognized team of experts across multiple behavioral healthcare disciplines, Insight leverages comprehensive, evidence-based treatment approaches to support adults, adolescents and families suffering from mood and anxiety disorders.
Interwoven Community Counseling Center
A comprehensive and affordable provider of counseling and psychological testing services on the campus of The Chicago School of Professional Psychology in the Merchandise Mart.
Resources for Substance Abuse
The Kennedy Forum Illinois
Works to reduce stigma and to achieve lasting change in the way mental health and addictions are considered and treated. The Kennedy Forum Illinois aims to revolutionize the way mental health care is addressed in America, ending stigma against mental health and substance use disorders in both attitudes and practice.
Substance Abuse Mental Health Services Administration (SAMHSA)
A Federal agency dedicated to reducing the impact of substance abuse and mental illness on America's communities.
Symetria Recovery
A pioneer in the field of addiction recovery. Symetria addiction treatment combines behavioral counseling and medication assisted therapy in an outpatient setting, focusing on treating the whole person using the latest techniques proven to provide the best opportunity for achieving sobriety and maintaining a lifestyle of recovery.
Illinois Helpline for Opioids & Other Substances
If you or someone you know is suffering from an opioid use disorder or other substance use disorders, call the Illinois Helpline for Opioids & Other Substances and speak to a trained professional for support and advice or to be directed to customized resources. 
Illinois Warm Line
Wellness Support Specialists are professionals who have experienced mental health and/or substance use recovery in their own lives. They are trained in recovery support, mentoring, and advocacy and are ready to listen and support you,
Further Resources
Bring Change 2 Mind Foundation
Founded by Glenn Close and her family for the purpose of ending the stigma and discrimination surrounding mental illness.
Mental Health America (MHA)
Founded in 1909, MHA is dedicated to addressing the needs of those living with mental illness and to promoting the overall mental health of all Americans.
National Alliance on Mental Illness (NAMI) Information Helpline
Information and referral services Monday through Friday, 9 am – 5 pm
National Institute for Mental Health (NIMH)
A part of the National Institutes of Health (NIH), funds and conducts research to help answer important scientific questions about mental illnesses. Through research, NIMH works to determine what is promising, what helps and why, what doesn't work, and what is safe. NIMH also communicates with scientists, patients, providers, and the general public about the science of mental illnesses based on the latest research.