A hallmark of the Naomi Ruth Cohen Institute for Mental Health Education's work is our annual conference that is held each year in Evanston, IL. The conference brings together community members, professionals, individuals living with mental illness, as well as their family and friends to learn about new developments in the field of mental health.
Our Annual Conference
Save the Date!
Sunday June 12, 2022
Check back here for additional information and contact us for sponsorship and presentation opportunities.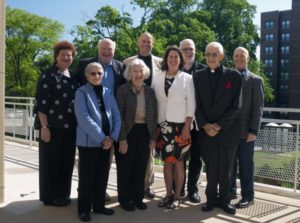 Past Conferences
Whether someone has recently been diagnosed or has been living with mental illness for most of their life, the experience can be very isolating for individuals, family members, and other loved ones. No one should suffer in silence. No one ought to feel alone. Begin your journey to help get you started on a positive path.