The Naomi Ruth Cohen Institute works with religious communities all over the Chicagoland area.
The institute supports the Pope John School that provides a class dedicated to helping Spanish speaking parents understand mental health and how the current socio-political climate might affect them
The institute supports elderly people on the west side of Chicago, in discussing mental health and provides appropriate resources
One of the institutes most long-standing programs is its Saturday morning series with parents of school-aged children at St. Nicholas Parish in Evanston, IL.  This popular program series allows professionals in the field to discuss important and difficult topics with Latino/a parents, providing them with resources on mental health and behavioral issues with their children and families.
The institute has also worked with other faith-based communities in addressing mental illness and the cultural stigma that surrounds it, such as the Second Baptist Church in Evanston, as well as, support groups and community organizations within the Muslim faith.
"Mental Health Education"

"Cultivating Wellness: Helping you Help Your Children"
September 17, 2011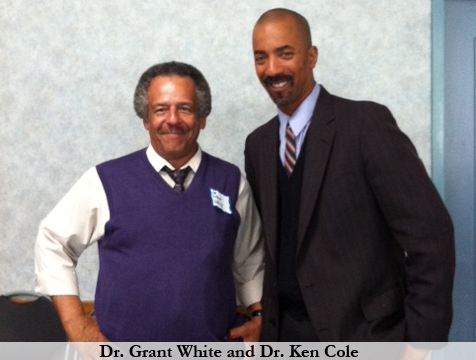 The September 17th program in partnership with the Apostolic Faith Church in Chicago, "Cultivating Wellness: Helping you Help Your Children" was attended by over 65 women. Mental health and Educational specialists presented ways to cultivate mental wellness. "There is an old saying, 'Health is Wealth'. Now more than ever this statement, Health is Wealth rings true. We are not only referring to Physical Health, we must include Mental Health, as each are important to creating the life we want," said Dr. Nancy Curotto, Executive Director of The Naomi Ruth Cohen Institute.
Minister Geraldine Peacock, Lay Director of the service ministries at Apostolic Faith Church began the program with her personal story of hope. Dr. Kenneth Cole, psychologist and author of "No Bad News", addressed the importance of recognizing the inherent strength in each of us. Dr. Denise Ross, Principal of Garfield Park Preparatory Academy, offered information about educational wellness and how to help children help themselves to succeed. Dr. Traci E. Powell, Clinical Director of Hartgrove Hospital, brought to light the issues of stigma within the psychiatric community and offered suggestions to help family togetherness and communication.
The last speaker, Jesse Teverbaugh, Student Service Director of the Cara Program talked about his personal journey with mental wellness and the positive impact professionals, friends and family had in his success in cultivating wellness. Dr. Grant White, Associate Professor at The Chicago School, was the closing speaker and eloquently described the importance of community, open communication and wellness.
The workshop feedback has been wonderful. The Apostolic Faith Church leaders have requested additional workshops on specific topics including "Cope with the Holiday Blues". For further information call 312-467-2552 or email nrcinstitute@thechicagoschool.edu
"Feeling the Blues"
September 23, 2007
Mount Zion Apostolic Tabernacle Church
The Naomi Ruth Cohen Institute sponsored a program on depression in the African American community called "Feeling the Blues". You may read presentations by Sylvia Lackey of the Family Institute of Northwestern University, Rosetta Sullivan, a young lady who told her story and Dr. Reginald Richardson.