---
ADVISORY BOARD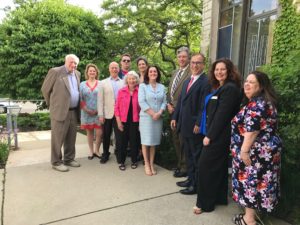 Larry Cohen, Chair/Founder of Naomi Ruth Cohen Institute for Mental health Education
Marilyn Cohen, Vice Chair/Founder of Naomi Ruth Cohen Institute for Mental health Education 
Kate Mahoney, Executive Director; Naomi Ruth Cohen Institute for Mental health Education
Dr. Michael Horowitz, President; TCS Education System
Dr. Michele Nealon-Woods, President; The Chicago School of Professional Psychology
Mayra Chacon, Director; Center for Latino/a Mental Health
Jill Glenn, Director; Community Partnerships
Dina Glaser, Director; Applied Professional Practice and Training Consortia
Dr. Maureen Keeshin, Department Chair; Counseling Psychology at The Chicago School of Professional Psychology
---
STAFF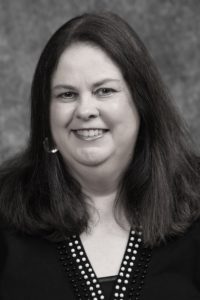 DIRECTOR: Kate Mahoney, LCSW

Kate Mahoney is a licensed clinical social worker with more than 30 years of experience in behavioral health. Kate earned her Bachelor's degree in Sociology and Women's Studies from Northwestern University. She completed her Master's in Social Work at the University of Michigan in Ann Arbor. Prior to joining the Naomi Ruth Cohen Institute, Kate served as Executive Director of PEER Services, a nonprofit behavioral healthcare organization which has offices in Evanston and Glenview for the past 28 years. She is active in the community, is a frequent presenter at conferences and community forums and is a strong advocate for reducing the stigma that for too long has prevented many individuals from accessing mental health services and interfered with individuals impacted by mental illness from being fully integrated into the community.
Kate has dedicated much of her career to impacting public policy in order to increase access to care. She currently serves on the board of the Illinois Association for Behavioral Health. She represents Illinois on the Board of Directors of the American Association for the Treatment of Opioid Dependence. She is a past president of the Illinois Alcoholism and Drug Dependence Association and the current president of the Illinois Association for Medication Assisted Addiction Treatment. She was the 2015 keynote speaker for the ACLU Peoria Chapter Annual Dinner in which she spoke about access to behavioral health treatment as a civil liberties issue.
Kate's contributions to the field have been acknowledged by colleagues at the local and national level. She has received two awards from the Illinois Association for Behavioral Health. She was the 2010 recipient of the Mental Health America – North Shore Community Service Award. In 2013, Kate was awarded the prestigious national Nyswander/Dole award for her leadership in addressing the opioid epidemic.
Kate has a long history of chairing conferences and presenting workshops for mental health professionals. She served on the NRCI conference planning committee since 2007 and was a discussion leader for a number of our conferences. She Is a past conference chair for the Illinois Association for Behavioral Health Annual Conference and is serving as Accreditation Committee Chair for the American Association for the Treatment of Opioid Dependence Conference which will take place in New York City in March 2018.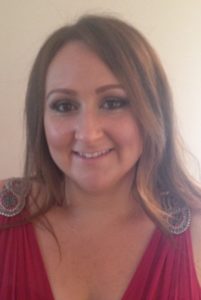 2017-2018 NRCI FELLOW: Claire Openshaw, MA, LPC

Claire is a Licensed Professional Counselor currently undergoing her PhD in Counselor Education and Supervision at The Chicago School of Professional Psychology. Claire has worked with individuals in outpatient, intensive outpatient, and inpatient settings, conducting individual and group therapy, as well as case management services. Claire has worked with individuals with a wide range of psychiatric disorders from various cultural backgrounds. Claire's clinical focus is on gender issues, spirituality, and trauma-related issues. Claire works from a collaborative style, primarily adopting a Cognitive Behavioral Treatment approach with a focus on trauma-informed practice and mindfulness. Additionally, Claire has worked in many community service programs with at-risk youth, the elderly, HIV orphans, and survivors of sexual assault.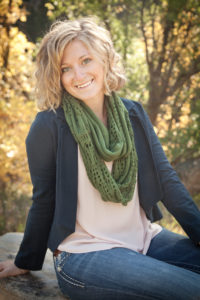 2017-2018 NRCI FELLOW: Amy Vermillion
Amy is currently pursuing her Psy.D in Clinical Psychology at The Chicago School of Professional Psychology. Amy received her 200 hour Yoga Teacher Training certification in 2013 and has been working to help individuals connect their body and mind ever since. Amy believes that by creating mindful practices, individuals can reduce anxiety, depression and other mental health symptoms. Amy's clinical focus is on mindfulness, incorporation of yogic techniques, trauma-related issues, anxiety, and depression. Amy has worked in various community settings supporting individuals with mindfulness techniques that they can easily implement into their lives.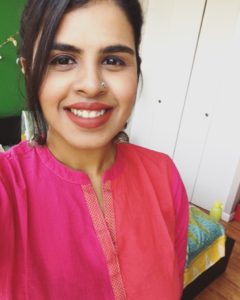 2017-2018 NRCI FELLOW: Ruchita Chandrashekar
Ruchita is a Master in Counseling Psychology student at The Chicago School of Professional Psychology and a Behavioral Health Trainee Clinician at Chicago's Center on Halsted, providing mental health services to members of the LGBTQIA community. She is originally from Mumbai, India. An intersectional feminist by nature, her specific interests lie in striving to combat gender violence and encouraging dialogue that embraces the fluidity of gender, destigmatizing mental health, trauma-informed therapy, and cross-cultural issues in South Asian Communities. She also writes for HuffPost and Gaysi Family (India) with an emphasis on social justice and advocating for mental health.