Women's voices: Understanding Mental Health Issues of Women and Girls
Mental illnesses affect women and men differently. Some mental health disorders are unique to women, more common in women or express themselves differently in women and men. Unipolar depression is twice as common in women. Anxiety disorders and eating disorders are also more prevalent in this population. The World Health Organization has said that 'gender differences occur particularly in the rates of common mental disorders … [that] affect approximately 1 in 3 people in the community and constitute a serious public health problem.'
The 2008 Community Mental Health Conference will listen to women's voices discussing the mental health issues of women and girls. The speakers and discussion groups will address these questions across the life cycle and will present the facts that girls, the parents of girls and men who care about women need to know.
This year's speakers are nationally recognized experts on women's health issues. The discussion groups will be led by professionals who have studied and treated the different aspects of women's mental health concerns. The 2008 Conference once more promises to be a most enjoyable and informative event.
Speakers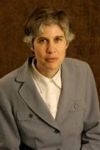 Dr. Laura Miller, is the Director of the award-winning Women's Mental Health Program at the University of Illinois-Chicago and an Associate Professor of Psychiatry at UIC. Dr. Miller has published extensively in the area of women's health, particularly on the subject of the assessment and treatment of depression during and after pregnancy.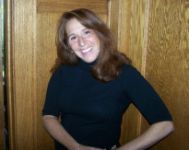 Mary Jo Barrett, MSW, is the Executive Director and co-founder of the Center for Contextual Change, a Chicago area nationally recognized facility for the treatment of trauma, violence and the effects of abusive behaviors. Ms. Barrett is on the faculties of the School of Social Service Administration at the University of Chicago, the Chicago Center for Family Health and the Family Institute at Northwestern University.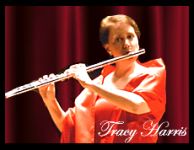 Tracy Harris is an internationally-renowned flutist, a Yamaha Performing Artist who has performed across the United States. Ms. Harris suffers from schizoaffective disorder which she has lived with for over 20 years, eloquently written about in the book, The Music of Madness, and spoken about on National Public Radio. Ms. Harris will perform a recital, with her sister-in-law Russian pianist Svetlana Harris, at a Institute benefit at Beth Emet on May 31, 2008.