2006 Conference: Early Adult Depression
Depression in Adults Between 20 and 50: Prevention and Solutions
Depression is the most devastating disease known to mankind… not AIDS, not breast cancer, but depression is the major scourge of mankind." These are the words of our keynote speaker, Dr. Peter Kramer, in his recent highly acclaimed book, Against Depression. This year's Conference will further examine this disorder across the life cycle. Two years ago we looked at depression in children and adolescents. The 2005 conference addressed depression in adults 50 and over. This year we will focus on depression in adults 20 to 50.
While depression can be effectively treated, it often goes undiagnosed. And the longer it goes untreated, the deeper the injury and the wider the social and family consequences. This conference will discuss how depression can be recognized and treated. We will explore the significant life changes in adults 20 to 50 – marriage and divorce, childbirth and parenting, illness and loss – that are often associated with depression.
This year's speakers are nationally recognized experts on depression. Dr. Kramer is an author who critics have said "offers hope to the millions who suffer from depression and radically alters the debate on its treatment." Our featured speaker, Terry Wise, an author who has survived both depression and an attempted suicide, provides an eloquent message about the consequences of untreated depression and the ways to achieve emotional health. Our discussion group leaders are professionals and scholars who have studied and treated the many aspects of adult depression.
Speakers
Dr. Peter S. Kramer, MD


The Keynote Speaker for the June 4, 2006 Community Mental Health Conference will be Dr. Peter D. Kramer, Clinical Professor of Psychiatry and Human Behavior at Brown University, Providence, Rhode Island. Dr. Kramer has been called by the New York Times "possibly the best known psychiatrist in America." He is the author of the groundbreaking book, Listening to Prozac, and the recently highly acclaimed book, Against Depression. Dr. Kramer is also the host of the weekly public radio series The Infinite Mind. Two programs hosted by Dr. Kramer in 2004 won top media awards: the Gracie Allen Award from the American Women in Radio and Television and a National Mental Health Association Media Award.
Terry J. Wise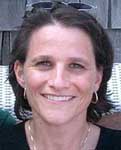 Terry Wise is the author of Waking Up: Climbing Through the Darkness (forward by Rabbi Harold Kushner), the noted book that provides a road map for the restoration of emotional health. Ms. Wise has provided motivational messages to professional and consumers and has made an enormous impact on those who have heard her speak. After a recent presentation at Columbia University, Professor Barry Farber declared " I can't imagine any mental health related presentation to be more powerful or memorable." Many similar comments are on Ms. Wise's website, www.terrywise.com.
As a survivor of many attempts of suicide, Wise speaks from the patient's chair and delivers a gripping message about the consequences of untreated depression.
This year she was the recipient of a National Mental Health Award, sponsored by Eli Lily and Company. The"Welcome Back Award" recognizes the distinguished achievement and work that has had a major impact on the depression community.