Belding Elementary
Website: www.beldingelementary.com
Phone: (773) 534-3590
Belding serves as a model neighborhood school, providing a superior educational experience for 600 students who speak over 25 languages from the Old Irving Park, Mayfair and West Walker neighborhoods. Belding School has a century long tradition of academic excellence. Test scores at Belding continue to be among the highest in the city and continue to improve each year due to excellent teachers and instruction.
---
Erie Neighborhood House
Website: www.eriehouse.org
Phone:(312) 563-5800
While the superb caliber of our programs differentiate us, our history defines us. As the demographic and economic landscapes have shifted, Erie has served as a stalwart in the immigrant community.  Beginning with the Ukrainian diaspora at the turn of the 20th century to today's vibrant Mexican community. Erie House's programs are designed to meet the entire family needs spectrum; from growing and developing children and youth, to empowering adults and families to thrive. While skills-building and intellectual development are central to the Erie House mission, we advocate for other critical issues on behalf of our community, including: Education, Immigrant Rights, Child Care Policies, Community Technology Legislation and College Opportunities for Undocumented Students.
---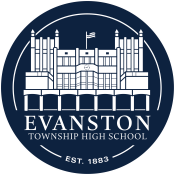 Evanston Township High School
Website: www.eths.k12.il.us
Phone: 847-424-7000
Evanston Township High School (ETHS) District 202 is a four-year (9-12), comprehensive high school occupying a 62-acre campus in Evanston, Illinois, a suburb of Chicago along the Lake Michigan shore. ETHS was established in 1883 and serves the city of Evanston and a small portion of the neighboring village of Skokie for a total district population of approximately 78,000. The attendance area of the school is home to Northwestern University and Oakton Community College, and has a variety of office developments, technology parks, and light industrial and shopping districts. Together, the two communities offer an ethnic, economic, racial, and cultural diversity that is reflected in the student body. Evanston Township High School has 275 certified staff members, a majority of whom have a Master's degree or beyond. ETHS is fully accredited by the State of Illinois. Embracing its diversity, ETHS dedicates itself to educating all students to their fullest potential.
---
Girl Forward
Website: www.girlforward.org
GirlForward is a 501(c)(3) non-profit organization dedicated to empowering refugee girls who have been resettled in Chicago from various regions of the world. GirlForward provides girls with individual mentorship, educational programs and leadership opportunities, creating a community of support that serves as a resource and empowers girls to be strong, confident, and independent. Camp GirlForward is designed to meet the needs of girls with limited and interrupted educational backgrounds through academic instruction, as well as enrichment activities designed to build confidence, explore identity and culture, and form leadership skills. Camp is built on the tenets of social justice and will involve intensives in reading, writing, and research. Camp GirlForward is for girls who are refugees entering 9th-12th grades and will run from the end of June through mid-August 2015.
---
Girls in the Game
Website: www.girlsinthegame.org
Phone: 312.633.GAME (4263)
Girls in the Game provides and promotes sports and fitness opportunities, nutrition and health education, and leadership development to enhance the overall health and well-being of girls. Since 1995, Girls in the Game, a 501c3 nonprofit organization, has emerged as a leading girls' health and fitness organization in Chicago. Every year, Girls in the Game empowers more than 3,500 girls to make healthier choices and develop the confidence and leadership skills they need to succeed on and off the field. From yoga and lacrosse to soccer and dance, Girls in the Game exposes girls to a wide and energizing mix of sports and fitness activities year round. Girls are encouraged to get in the game —any game—so they can learn teamwork and determination, and to make choices that lead to a happier, healthier life. All sports and fitness programming includes hands-on workshops on nutrition, health and leadership.
---
Global Citzenship Exchange High School
Phone: (312) 643-0991
GCE Lab Schools focusses on equipping students to thrive in today's complex world. This requires an innovative approach to education—one that hones relevant skills, incorporates adaptive technologies, and embraces the inspiration and practicality of real-world learning.
GCE's City2Classroom educational model exposes students to real-world environments where they explore their interests, apply what they've learned in the classroom, and expand their knowledge through firsthand experience locally and globally. GCE Lab School inspires students to fall in love with learning and discover their purpose, prepares them to think for themselves and teaches them to care about others and connect students with the world through their academic subjects.
Lutheran Social Services
Phone: 847.635.4600
Serving Illinois since 1867, LSSI is a statewide, not-for-profit social service agency of the three Illinois synods of the Evangelical Lutheran Church in America (ELCA). LSSI is the largest social service provider in the state, and last year served 73,000 people through 190 programs at 85 sites across Illinois. The demographics of clients served by LSSI generally reflect those of Illinois' population, with one important exception—more than 80 percent of clients report an annual household income under $15,000, compared to just 12 percent of all Illinois households. The organization provides critical programs for the state's most vulnerable residents including foster care, adoption, mental health services, alcohol and drug treatment, affordable senior housing, residential programs for people with developmental disabilities, and programs that help formerly incarcerated individuals integrate back into society. LSSI's mission is to Respond to the Gospel and bring healing, justice and wholeness to people and communities. LSSI's mission is to Respond to the Gospel, and bring healing, justice, and wholeness to people and communities.
Salvation Army:  Harbor Light
http://salarmychicago.org/freedomcenter/what-we-do/rehabilitation-services/
Phone: (312) 421-5753
The Harbor Light Center in Chicago is one of the largest Salvation Army substance abuse recovery programs in the United States. For more than 70 years, it has been providing comprehensive, specialized services to persons seeking to overcome the disease of alcohol and substance abuse. A sequence of programs enables clients to set and achieve personal, positive objectives to overcome their addiction, reestablish their lives and return to the community as productive citizens. The Harbor Light Center provides intensive substance abuse treatment and follows up with support during the critical period as clients reintegrate into the mainstream community.
St. Nicholas Catholic Parish
Phone: (847) 864-1185
St. Nicholas Parish was officially established on July 20, 1887. The formation of the parish was the culmination of years of hope and effort by a growing element in Evanston. St. Nicholas Parish has served a variety of immigrant groups over the years. We strive for these ideals, set forth in our parish mission statement, in our worship, in celebration, and in outreach:  "We are the Body of Christ at St. Nicholas. Grounded in our diversity, we gather for worship, cherish the traditions of our Catholic faith, witness to the Gospel of Jesus, minister to others, and live as Christians in the world."
Willa Rawls Manor Apartments-Senior Living Community
Phone: 773-538-0500
Willa Rawls Manor Apartments is a senior living community in Chicago IL that offers Assisted Living, Independent Living.
An assisted living community allows seniors to live as independently as possible while having personal care and health services as the resident's care needs increase. Assisted living communities provide assistance for residents that need help with a few of the Activities of Daily Living (ADLs). These can include dressing, bathing and feeding. Assisted living communities also typically provide meals three times a day and have nurses on staff or on call 24 hours a day.
Independent Living communities allow seniors to enjoy their retirement years in a dedicated environment for people their own age. Independent living allows residents to focus on maintaining the retirement lifestyle they've dreamed of while at the same time having peace of mind knowing assistance is available for them if needed.

THE CHICAGO SCHOOL OF PROFESSIONAL PSYCHOLOGY (TCS)
Telephone: 312-329-6600
Website: www.thechicagoschool.edu
Founded in 1979, The Chicago School of Professional Psychology (TCSPP) is the nation's leading nonprofit graduate school dedicated exclusively to the applications of psychology and related behavioral sciences. The school is an active member of the National Council of Schools and Programs of Professional Psychology, which has recognized TCSPP for its distinguished service and outstanding contributions to cultural diversity and advocacy. The school's community service initiatives have resulted in three consecutive years of recognition on the President's Higher Education Community Service Honor Roll, including the additional "With Distinction" honor in 2010. The Chicago Campus was also one of three schools in Illinois to receive the 2010 Engagement Classification from the Carnegie Foundation for the Advancement of Teaching. Campuses are located in Chicago; in Los Angeles, Westwood, and Irvine, California; and the newest campus in Washington, D.C. Doctoral psychology programs and masters psychology programs are offered on-ground and in an online-blended format. For more information about The Chicago School of Professional Psychology, visit www.thechicagoschool.edu. Follow us on Twitter at www.twitter.com/gradpsychology. Follow us on Facebook: www.facebook.com/thechicagoschool.
Click here for more information on our education and outreach services.