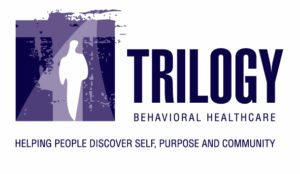 Website: www.trilogyinc.org
Telephone: 773-508-6100
Trilogy, Inc., founded in 1971, is a private not-for-profit behavioral healthcare organization with more than 45 years of experience serving people with serious mental illness in the City of Chicago and its surrounding suburbs. Trilogy's mission is to support people in their recovery from mental illness by helping them discover and reclaim their capabilities, life direction, and well-being.
Central to the philosophy of all Trilogy services is a belief in the possibility of long-term recovery from mental illness and mental illness with co-occurring substance use issues. We operate under the assumption that people can and do make good choices for themselves when offered accurate information, a wide array of recovery options, acceptance, and support. Our services are designed to maximize individuals' independence, self-sufficiency, and quality of life, by helping people identify their own strengths, talents, and interests and to develop their own wellness recovery plans.
Trilogy is a trauma-informed care organization.  We have an appreciation for the high prevalence of traumatic experiences in persons who receive mental health services.  Every single client served by our organization experiences a safe and trusting physical and social environment that provides trauma-informed and trauma-specific services that are easily accessible; person-centered, competently delivered, culturally respectful and consistent with recovery-oriented principles of collaboration: shared decision making and self-direction.