Conference Pillar

YELLOWBRICK
Telephone: 847-364-2300
Website: www.yellowbrickprogram.com
Yellowbrick has created a developmentally specialized, research-based approach that integrates current contributions of neuroscience, innovative psychotherapies, strength-based life-skills acquisition and wellness medicine. Yellowbrick collaborates with emerging adults ages 18-30, their families and participating professionals toward the development of a strategic "Life Plan." An integrative, multi-specialty consultation will clarify strengths, limitations and risks and define motivation, goals and committed choices. In addition to the Residence, Yellowbrick's Consultation & Treatment Center offers IOP: Life Strategies Program; individual, family, and group psychotherapy; and specialized programs covering eating disorders, addiction service, trauma recovery programs,Transcranial Magnetic Stimulation (TMS), psychopharmacology consultation service and a career development center.
---
Conference Benefactors

AMERICAN FOUNDATION FOR SUICIDE PREVENTION
Telephone: 312-890-2377
Website: www.afsp.org/illinois
The American Foundation for Suicide Prevention (AFSP) is the leading national not-for-profit organization exclusively dedicated to understanding and preventing suicide through research, education and advocacy, and to reaching out to people with mental disorders and those impacted by suicide.
---

CENTER FOR CONTEXTUAL CHANGE
Telephone: 847-676-4447
Website: www.centerforcontextualchange.org
Celebrating the resiliency of the human spirit and a commitment to helping others, Center for Contextual Change was created in 1993 to provide hope and positive change. Dedicated to assisting individuals, couples and families enhance their strengths, develop new coping strategies and heal emotional wounds, the Center utilizes a strength-based contextual therapy to empower positive transformation and restore emotional balance. We have three locations serving Chicago and suburbs. We are a group of nationally recognized, highly trained psychotherapists specializing in trauma, domestic and family violence, child and adult sexual abuse, addiction, compulsion, self-injurious behavior, and severe emotional and behavioral disorders.
---

COMPASS HEALTH CENTER
Telephone: 224-306-1879
Website: www.compasshealthcenter.net
Compass Health Center is a premier, comprehensive, evidence-based, psychiatric facility providing hospital level intensive care in a non-hospital supportive environment. Compass offers Partial Hospitalization and Intensive Out-Patient Programs for Children, Adolescents, Young Adults, and Adults. Compass Health Center is conveniently located in Northbrook at 60 Revere Drive, Suite 100.
---
INSIGHT BEHAVIORAL HEALTH CENTERS
Telephone: 312-540-5599
Website: www.insightbhc.com
Insight Behavioral Health Centers specialize in treatment for adolescents and adults dealing with eating disorders including anorexia, bulimia, and binge eating, as well as mood and anxiety disorders. Insight is accredited by  the Joint Commission and is a teaching affiliate of Northwestern University Medical School and Rush University Medical School. Insight currently has five locations, including Northbrook, Evanston, Oak Park and two treatment centers in downtown Chicago.
---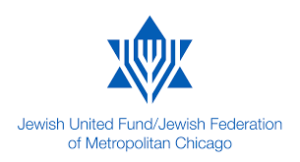 JEWISH FEDERATION OF METROPOLITAN CHICAGO AND AFFILIATES
Telephone: 312-346-6700
Website: www.juf.org
The Jewish United Fund/Jewish Federation of Metropolitan Chicago is the central address of Chicago's Jewish community, providing critical resources that bring food, refuge, health care, education and emergency assistance to 300,000 Chicagoans of all faiths and two million Jews around the world. JUF/Federation funds a network of nearly 70 agencies and programs that care for people at every stage of life, regardless of their ability to pay. This state-of-the-art network offers everything from respite care for families of children with disabilities to community-based services that allow seniors to live independently in their own homes. JUF also supports Jewish educational institutions, helping to provide a vibrant Jewish education to the next generation.
---
COUNSEL FOR JEWISH ELDERLY
Telephone: 773-508-1000
Website: http://www.cje.net
CJE Senior Life is driven by the Jewish values of respect, advocacy, compassion, intention and accountability. As an innovative provider of community-based residential programs for over 40 years, we are committed to enhancing the quality of life for older adults and their families through a comprehensive network that includes, housing, health care, community services, health and wellness education, life enrichment programs and applied research.
---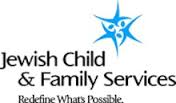 JEWISH CHILD & FAMILY SERVICES
Telephone: 855-275-5237
Website: www.jcfs.org
Jewish Child & Family Services is your first and best connection to trusted, innovative care that meets the individual needs of each child, teen, adult and family we serve. For more than 150 years, when Chicago-area families need help, Jewish Child & Family Services has been ready to provide caring and healing services to guide them from crisis to calm, from anguish to awareness, and from isolation to support. Our team of highly-skilled staff members includes social workers, occupational, developmental and speech therapists, special education teachers, psychologists and more. More than 26,000 people of all backgrounds turn to Jewish Child & Family Services each year for help.
---
JEWISH VOCATIONAL SERVICES
Telephone: 855-463-6587
Website: www.jvschicago.org
JVS Chicago serves more than 8,000 employees, employers and entrepreneurs annually with programs for adults, youth, seniors and people with disabilities, serving entry level to advanced career job seekers at locations across Metropolitan Chicago. Services include career counseling, job skills training, customized job training, job placement, credit building, small business development, access to capital and more. The JVS Chicago Mission is rooted in Our Core Values. While these values come to us from the Jewish tradition, their power is truly universal. We believe that work transforms lives, and that helping people to find jobs helps them live better lives. We are committed to making the world a better place by providing opportunities to job seekers from all walks of life, helping them achieve self-sufficiency through employment. We honor the tradition of charity towards others that supports their dignity and desire to improve their own lives. To be effective, we bring together the resources of the Jewish Federation, government, business and community-based organizations to enable individuals to achieve success.
---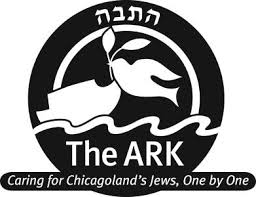 THE ARK
Telephone: 773-973-1000
Website: www.arkchicago.org
The ARK is a community-funded social service agency serving low-income individuals and families in the Chicagoland Jewish community. From its two locations in Chicago and Northbrook, the ARK provides a wide array of vital services to nearly 4,000 people each year. All services are provided free of charge by a small paid staff and nearly 3,000 professional and lay volunteers.
Programs of The ARK include:
Transitional housing/homeless shelter
Food pantry x Medical, dental, psychiatric and optometry care
Pharmacy
Legal
---
Conference Patrons
FIRST BANK AND TRUST
Telephone: 847-784-8888
Website: www.firstbt.com
Community is the foundation on which First Bank & Trust is built. Locally owned and managed by people who make their homes right here in town, we are committed to personalized attention and customer service. Since 1995, we have focused on building and preserving banking and wealth management relationships with owner-operated businesses, nonprofit organizations, and individuals throughout Chicago land. A philosophy of commitment carries through to every employee in our organization and guides our efforts to help foster healthy communities, strengthen local neighborhoods, and encourage economic development.
---

MEDICATION-INDUCED SUICIDE EDUCATION FOUNDATION IN MEMORY OF STEWRT DOLIN (MISSD)
Telephone: 847-337-3038
Website: www.missd.com
MISSD is a non-profit organization honoring the memory of Stewart Dolin and other victims of medication-induced suicide by causing akathisia, raising awareness and educating the public and health professionals on its dangers and symptoms. Akathisia, a disorder induced by SSRI's and other medications, can cause a person to experience such intense inner restlessness that the sufferer is driven to violence and/or suicide. MISSD is not anti-drug and recognizes prescription drugs can provide positive results and be lifesaving for many individuals. Rather, MISSD aims to encourage better monitoring techniques and ensure that people suffering from akathisia are accurately diagnosed so needless deaths are prevented individual, family, and group counseling, as well as child and adult psychiatric medication evaluations and medication management. Through a partnership with the City of Evanston, we provide a Crisis Line that is available 24/7, and community support (home) visits  to  eligible individuals (Evanston residents). Crisis Line: 708.681.4357.
---

NORTHWESTERN MEDICINE LAKE FOREST HOSPITAL
Telephone: 847-535-6171
Website: www.lfh.org
For more than a century, Northwestern Lake Forest Hospital has delivered exceptional healthcare to the communities of Lake and northern Cook Counties.  Our partner, Northwestern Memorial Hospital, is a leading regional and national resource for mental healthcare, delivering both innovative and personalized care to patients with a wide variety of mental disorders. We bring new and promising treatments to patients in the hospital and in outpatient settings through novel research.  The clinical team of Northwestern Memorial's Stone Institute of Psychiatry provides skilled and empathetic care to the individual patient while addressing the full spectrum of mental health needs.
---
PRESENCE HEALTH
Telephone: 847-316-4159
Website: www.presencehealth.org
Presence Health is the largest Catholic health system based in Illinois. We have over 150 sites of care, including 11 hospitals, 19,000 employees and 4,000 medical professionals. Presence Health is also one of the largest behavioral health service networks in the state, providing comprehensive care for children, adolescents, adults and seniors in both inpatient and outpatient settings, including programs for mental health and addiction services.
---
Conference Sponsors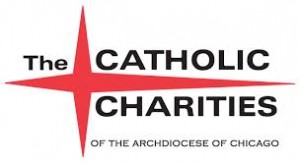 CATHOLIC CHARITIES – LOSS PROGRAM
Telephone: (312) 655-7283
Website: www.catholiccharities.net
The Loving Outreach to Survivors of Suicide (LOSS) program is a free and non-denominational program that supports those who are grieving the death of a loved one by suicide. LOSS offers a safe, non-judgmental environment where survivors of suicide can talk openly about their feelings and tragic experiences. The LOSS program has 11 ongoing monthly support groups and weekly support groups that meet throughout the Chicago land area. The program offers individual counseling to adults, adolescents and children, and can also provide family counseling and parent consultation to assist in stabilizing the family unit after such a devastating loss.
---
CENTER FOR GRIEF AND RECOVERY
Telephone: (773) 274-4600
Website: www.griefcounselor.org
The Center for Grief Recovery opened its doors on July 1, 1985, as the Rothman-Cole Center for Sibling Loss, the first of its kind in the country and the creation of Dr. Jerry Rothman, PhD, and attorney Tom Cole, both of whom lost siblings early in life. Shepherded by Dr. Rothman until his death in 2002, the Center expanded its mission to include all types of loss and people of all ages. Settling in East Rogers Park in 1995, the Center not only developed the expertise to handle a wide variety of emotionally intense issues in addition to grief and loss, but also became a forerunner in the development of creative treatment and training methods for individuals, agencies, and psychotherapy professionals. The Center has continued to meet today's needs of the community under the capable direction of David Fireman, MSW, LCSW, and the Center's dedicated and talented team of five diverse and skilled therapists. We work with individuals, couples and partnerships, families, corporations, and organizations. If you want to learn about Chicago counseling, Chicago counselors, therapy, marriage counseling, coaching, or organizational development.
---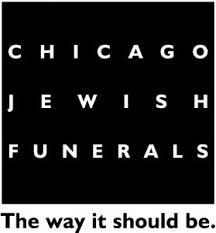 CHICAGO JEWISH FUNERALS
Chicago Jewish Funerals is an independently owned full- service Jewish funeral home in the Chicago land area. Since 1997, Chicago Jewish Funerals has honored its promise to provide compassionate service with  a  special  sensitivity to Jewish customs and traditions, caring for the family through the funeral process and beyond. The company's founder, David Jacobson, and his staff set the tone of caring, compassion and dedication to provide extraordinary and attentive services. There are two funeral  homes: 195 N. Buffalo Grove Rd., Buffalo Grove and 8851 Skokie Blvd., Skokie.
---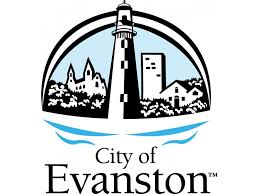 CITY OF EVANSTON HEALTH AND HUMAN SERVICES

Telephone: 847-866-2957
Website: http://www.cityofevanston.org/health
The Evanston Health Department is one of only 4 certified municipal health departments in Illinois, and the oldest, having been established in 1874. The Evanston Health Department is the local face of a global network of professionals who strive to assure the public health through ongoing assessment of needs and policy development. The mission of the Evanston Health Department is to protect, preserve, and promote wellness for people who live, work, and play in Evanston through creative and sustainable partnerships.
---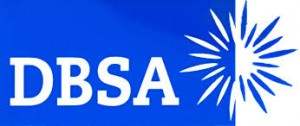 DEPRESSION AND BIPOLAR SUPPORT ALLIANCE CHICAGO LOOP
Telephone: 312-552-0082
Website: www.dbsachicagoloop.com
Chicago Loop Living with Depression and Bipolar Disorder Chapter holds two weekly support groups: Thursdays for those who live with depression or bipolar disorder, Tuesdays for family and friends.The groups are drop-in, no cost and confidential. Trained peer facilitators and peer specialists facilitate the groups. The purpose of the groups are to make positive changes for recovery and wellness; to feel heard; to listen and encourage each other; and to become educated and learn practical strategies for wellness, self-care, and in supporting a loved one.
---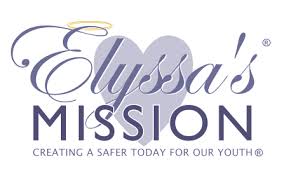 ELYSSA'S MISSION
Telephone: 847-697-9181
Website: www.elyssasmission.org
Elyssa's Mission® is a 501(c)(3) non-profit that provides resources to help prevent teen suicide. The community- based organization was founded in 2006 in honor of Elyssa, a bright, gifted and outgoing Chicago land girl who bravely but unsuccessfully battled post-traumatic stress disorder and depression. Elyssa's Mission® provides hands-on support to area public and private schools and community organizations in order to educate students, staff and parents on how to recognize and assist those teens most at-risk.
---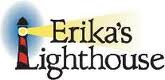 ERIKA'S LIGHTHOUSE: A BEACON OF HOPE FOR ADOLESCENT DEPRESSION
Telephone: 847-386-6481
Website: www.erikaslighthouse.org
Erika's Lighthouse is a not-for-profit organization dedicated to educating, advocating and raising awareness about childhood and adolescent depression. Founded in June, 2004, our mission is to "shed light on adolescent depression" through understanding, early identification, education and, most of all, stigma busting.  We offer free of charge a variety of programs, materials and activities designed to help teens in middle school and high school, their parents, teachers and mental health professionals identify depression and the behaviors that can lead to suicide.  Our program philosophy and educational focus is rooted in the belief that depression education is the most promising approach to preventing teen suicide and is the first step in talking about other mental illnesses.
---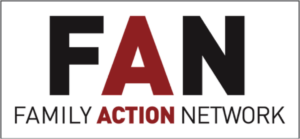 FAMILY ACTION NETWORK
Website: www.familyactionnetwork.net
The Family Action Network (FAN) is a non-profit organization operating in New Trier and Evanston Townships. Now in its 32nd year of operation, FAN curates a high-profile human development speaker series that focuses on mental health, education, positive child, adolescent and adult development, social-emotional learning and diversity. FAN events are free and open to the public and feature many of the top researchers, clinicians, educators and authors in  the United  States.
---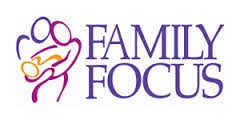 FAMILY FOCUS
Telephone: 847-475-7570
Website: www.family-focus.org
Family Focus, located in the Weissbourd-Holmes Center, has become a local catalyst to making the welfare of children a community concern, where family and community grow and nurture one another. The mission of Family Focus is to promote the well-being of children from birth by supporting and strengthening their families in and with their community. Additional Support and Services: Grandparents Raising Grandchildren, Healthy Hearts and Families, Health, Fitness and Nutritional Education, Mentoring, Food Pantry, and Clothes Closet.
---

THE FAMILY INSTITUTE AT NORTHWESTERN UNIVERSITY
Telephone: 847-733-4300
Website: www.family-institute.org
For 45 years, the Family  Institute  at  Northwestern University  has   been   committed   to strengthening and healing families from all walks of life through clinical service, education and research.  An  affiliate of Northwestern University, the Family Institute is a unique, innovative, not-for-profit organization, governed by its own independent Board of Directors. The Institute offers a wide range of high quality mental health counseling through our staff practice and sliding-fee scale clinic, where we are committed to serving at-risk, under- resourced communities at each of our four locations: Evanston, Chicago, Northbrook and La Grange Park.
---

GOLDMAN FUNERAL GROUP
Telephone: 847.478.1600
Website: www.goldmanfuneralgroup.org
The Goldman Funeral Group was founded in 2002. Its foundation is based on maintaining the highest standard of service and is committed to providing an everlasting tribute with compassion, dignity and respect, always aware that the family needs come first. Irwin Goldman, Owner and Funeral Director, personally oversees every aspect of the funeral service, from meeting with families in the comfort of their home or the chapel, to directing the service of a loved one. This comprehensive care program insures that the funeral service will be a beautiful tribute for your loved ones,  family  and friends.
---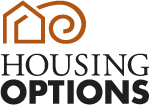 HOUSING OPTIONS
Telephone:  847-866-6144
Website:  www.housingopt.org
For 25 years, Housing Options, located in Evanston, Illinois, has been providing life-saving mental health services and permanent supportive housing to adults recovering from mental illnesses.  We believe that individuals can and do recover when provided with a roof over their head and supportive services that wrap around and support their recovery.  Housing Options owns six small apartment buildings and leases scattered site apartments throughout Evanston. Our support services are designed to help Participants discover, reach, and maintain their own personal state of recovery.
---
MANSFIELD INSTITUTE FOR SOCIAL JUSTICE AND TRANSFORMATION at ROOSEVELT UNIVERSITY
Website: www.roosevelt.edu/MISJT
The Mansfield Institute for Social Justice and Transformation, created in 1999 through a generous gift from the Mansfield Foundation, gives Roosevelt University a unique opportunity to develop an integrated program of curriculum, research, and outreach focused on social justice issues through which students will develop into socially conscious leaders. We create and facilitate scholar activism among our students, faculty and members of our community, through a pedagogy of transformational learning, social justice programming, and action.
---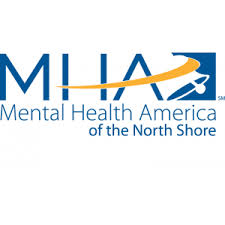 MENTAL HEALTH AMERICA NORTH SHORE
Telephone: 847-328-6198
Website: www.mhans.org
Mental Health America North Shore promotes mental wellness through awareness, education and advocacy. We provide various community education programs for youth, families and those who work with them or are otherwise concerned about their well-being. We also provide  continuing  education for mental health and other  human  service  professionals  and  participate  in organization that provides support and information to persons with serious mental illnesses, as well as, their families. It is a local affiliate of the National Alliance on Mental Illness and NAMI Illinois. We offer numerous free programs, including classes focusing on parents and caregivers of adolescents, or adults with a mental illness, support groups, school programs, hospital programs and other educational programs throughout the year.
---

NAMI, COOK COUNTY NORTH SUBURBAN
Telephone: 847-716-2252
Website: www.namiccns.org
NAMI  CCNS  (National  Alliance  on  Mental  Illness  Cook County   North   Suburban)   is   a   non-profit   volunteerorganization  that  provides  support  and  information  to persons with serious mental illnesses, as well as, their families. It is a local affiliate of the National Alliance on Mental Illness and NAMI Illinois. We offer numerous free programs, including classes focusing on parents and caregivers of adolescents, or adults with a mental illness, support groups, school programs, hospital programs and other educational programs throughout the year.
---
New Hope Recovery Center
Telephone: (888) 707-4673
Website: www.new-hope-recovery.com/center
At New Hope Recovery Center, we provide client-centered, culturally competent, holistic treatment utilizing evidenced based practices in order to address an individual's addiction.  We recognize that addiction is a disease – chronic and progressive – which deeply impacts not only the addict but the entire family system as well.  We strive to guide each individual, including  their family, throughout the recovery process with the goal of living life to its full potential – free from addiction. The lotus flower's characteristics are a perfect analogy for recovery: growing from dirty and murky water, it eventually reaches the surface and with the sun, becomes a beautiful flower. We all come from somewhere and without our past – we wouldn't be who we are today. Recovery can be your sun – and will help you aspire and grow to your full potential!
---

NO SHAME ON U
Telephone: 773-398-8488
Website: www.noshameonu.com
No Shame On U is a Chicago based 501(c)(3) organization dedicated to eliminating the stigma associated with mental health and raising awareness in the Jewish community and beyond. Our goal is for the people who need help to seek it, for family members and friends to know how to provide proper support and for lives to be saved.
---

NORTHSHORE UNIVERSITY HEALTHSYSTEM
Telephone: 847-570-2198
Website: www.northshore.org
NorthShore University HealthSystem's (formerly Evanston Northwestern Healthcare) Department of Psychiatry and Behavioral Sciences offers a full continuum of comprehensive mental health services for adolescents, adults and seniors. Healthcare professionals-physicians, psychologists, social workers, counselors and nurses-provide a multi-disciplinary approach to care. Services include 24-hour crisis/emergency department coverage; inpatient treatment; intensive outpatient and partial hospitalization programs; chemical dependency evaluation and treatment, a therapeutic adolescent day school; outpatient medication evaluations and programs; an eating disorders program; psychotherapy; psychopharmacology second opinions; and neuropsychology evaluation and treatment.
---

PEER SERVICES
Telephone: Evanston, 847-492-1778 or Glenview, 847-657-7337
Website: www.peerservices.org
PEER Services' team of highly trained substance abuse prevention and treatment professionals recognize how anxiety and other mental health issues are often intertwined with substance use and dependence.  We are able to help individuals and families find solutions to the complex needs they may be facing.  We provide:
Substance abuse prevention
Outpatient treatment for teens, adults and older adults
Drug testing
Consultation and speakers for schools and community groups
Alcohol and other drug education
DUI risk education classes.
Many services are covered by insurance.
---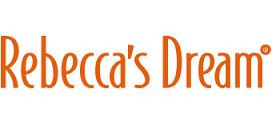 REBECCA'S DREAM
Telephone: 773-423-7326
Website: www.rebeccasdream.org
Rebecca's Dream is a charitable foundation fueled by the dream of Rebecca Cutler – to help others receive the encouragement, hope, and support they need to cope with mental illness and live fulfilling lives.  The mission of Rebecca's Dream is "to promote awareness and compassionate understanding of depression and bipolar disorder as real diseases." The primary goal of Rebecca's Dream is to reduce the stigma of mental illness through education.  As people understand the real facts about mental illness, they are better able to appreciate what their family or friends who suffer from depression or bipolar disorder are experiencing.  Knowledge is power.  Since 2005, Rebecca's Dream has created, sponsored, and supported various programs – from teen suicide prevention to demonstrations with collaborative theatrical partners – achieving our primary objective of education and compassionate understanding of mental illness.
---
RECOVERY INTERNATIONAL
Telephone: (312) 337-5661
Website: www.recoveryinternational.org
Recovery International offers meetings to men and women of all ages that ease the suffering from mental health issues by gaining skills to lead more peaceful and productive lives. In the last 79 years RI has equipped over 1 million people with tools to control behavior and change attitudes. The mission of Recovery International is to use the cognitive-behavioral, peer-to-peer, self-help training system developed by Abraham Low, MD, to help individuals gain skills to lead more peaceful and productive lives. Recovery International will be the world's premier provider of self-help training for mental health and wellness available to anyone, anywhere, anytime.
---

ROSECRANCE HEALTH NETWORK
Telephone: 888-928-5278
Website: www.rosecrance.org
Rosecrance is a private not-for-profit organization offering behavioral health services for children, adolescents, adults and families. Rosecrance offers comprehensive addiction services for adolescents and adults including prevention, intervention, detoxification, inpatient treatment, outpatient treatment, experiential therapies,  dual-diagnosis  care and family education. Rosecrance also offers high quality, efficient and effective outpatient mental health services for children, adults and families through a variety of programs. Rosecrance serves more than 17,000 families each year.
______________________________________________________________________________________

SAMARITAN COUNSELING CENTER
Telephone: 847-446-6955
Website: northshoresamaritan.org
Samaritan Counseling Center of the North Shore is a non-profit counseling center providing professional individual, marital, and family counseling.  We also provide psychological testing for people of all ages.  Our therapists work with a broad range of issues that include: anxiety, depression, couple relationships, grief, trauma, transition, family relationships, and aging.  Samaritan Counseling Center is about treating the whole person, mind, body, and spirit.  We feel the role of faith in the healing process can add value, and we welcome people of all faiths.  Through our THRIVE programming, we offer educational workshops on a variety of mental/behavioral/wellness health subjects.  Our counseling services, for those without insurance, are provided on a sliding fee scale that is based on income.  Samaritan Counseling Center offices are located in Old Town, Lincoln Park, Evanston, Wilmette, Winnetka, Lake Forest, and Libertyville. Our newest office in Arlington Heights will be available in early summer.  We are a part of a larger network of Samaritan Centers in the Chicago area that also includes Samaritan Interfaith Counseling in Naperville and Samaritan Counseling Center of the Northwest Suburbs/Barrington.
---

THE CHICAGO SCHOOL OF PROFESSIONAL PSYCHOLOGY (TCS)
Telephone: 312-329-6600
Website: www.thechicagoschool.edu
Founded in 1979, The Chicago School of Professional Psychology (TCSPP) is the nation's leading nonprofit graduate school dedicated exclusively to the applications of psychology and related behavioral sciences. The school is an active member of the National Council of Schools and Programs of Professional Psychology, which has recognized TCSPP for its distinguished service and outstanding contributions to cultural diversity and advocacy. The school's community service initiatives have resulted in three consecutive years of recognition on the President's Higher Education Community Service Honor Roll, including the additional "With Distinction" honor in 2010. The Chicago Campus was also one of three schools in Illinois to receive the 2010 Engagement Classification from the Carnegie Foundation for the Advancement of Teaching. Campuses are located in Chicago; in Los Angeles, Westwood, and Irvine, California; and the newest campus in Washington, D.C. Doctoral psychology programs and masters psychology programs are offered on-ground and in an online-blended format. For more information about The Chicago School of Professional Psychology, visit www.thechicagoschool.edu. Follow us on Twitter at www.twitter.com/gradpsychology. Follow us on Facebook: www.facebook.com/thechicagoschool.
Click here for more information on our education and outreach services.
---

THRESHOLDS
Telephone: 773-572-5500
Website: www.thresholds.org
Established in 1959, Thresholds is one of  the  oldest and largest providers of recovery services for persons with severe mental illnesses in Illinois. Through housing,healthcare, hope, and advocacy, Thresholds offer 30 programs at more than 90 locations throughout the Chicagoland to thousands of people each year. Services include assertive outreach, case management, housing, employment, education, psychiatry and many more. In addition to these services, Thresholds' goal is to reduce stigma and miseducation around individuals that have been diagnosed with a mental illness.
---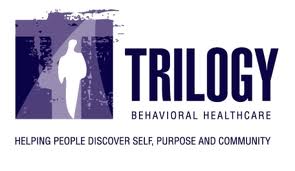 TRILOGY
Telephone:  773-508-6100
Website: www.trilogyinc.org
Trilogy, Inc. is a behavioral healthcare organization with 40 years of experience serving people with serious mental illness in the Chicago community of Rogers Park and the surrounding area. Our mission "is to assist people in their recovery from serious mental illness by helping them discover and reclaim their own capabilities and life direction." Each year, Trilogy serves more than 500 adults with serious mental illness and mental illness with co-occurring substance use disorders. Our treatment methodologies are Recovery-focused and incorporate Evidence-Based Practices, which help to maximize individuals' independence, self-sufficiency, and quality of life.  We offer Recovery Services, Psychological Services, Integrated Healthcare, Group Services, ACT and CST Team Services, Residential Services, Family Psycho-Educational Services, Employment Services and a Peer Drop-In Center run by consumers of mental health services.
---
 WEINSEIN & PISER FUNERAL HOME
Telephone: 847-256-5700
Website: www.dignitymemorialjewish.com/weinstein-and-piser-funeral-home/en-us/index.page
We are proud to be a Jewish provider within the Dignity Memorial® network of more than 1,800 funeral and cemetery service providers. When you choose a member of the Dignity Memorial network, you not only receive the compassionate care you expect from a locally operated establishment, but also the value you deserve from the largest and most trusted network of funeral and memorialization providers. All of our services are designed to help our client families through one of the most personal and challenging stages of life. As a Dignity Memorial provider, we offer an array of unmatched services, including National Transferability of Prearranged Services, Bereavement Travel Services, a 24-Hour Compassion Helpline® and much more.
---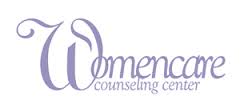 WOMENCARE COUNSELING CENTER
Telephone: 847-475-7003
Website: www.womencarecenter.org
At Womencare Counseling Center,  we  are  committed to helping others face life's ordinary and traumatic challenges with compassion and resiliency. It is our mission to help individuals and communities restore life's meaning and strengthen their capacity to form healthy relationships based on mutuality, respect, accountability and caring. Located in Evanston, we provide individual, group, couple and family counseling, for women, men, children and teens. As a trauma center, we sponsor educational  and  professional  workshops  and  provide consultation for mental health professionals.
---
Conference Exhibitors
EVANSTON VET CENTER
Telephone: 847-332-1019
Website: www.va.gov
To fulfill President Lincoln's promise "To care for him who shall have borne the battle, and for his widow, and his orphan" by serving and honoring the men and women who are America's veterans. Core values describe an organization's culture and character and serve as the foundation for the way individuals in an organization interact with each other and with people outside of the organization. The Department of Veterans Affairs Core Values and Characteristics apply across the entire VA enterprise.
---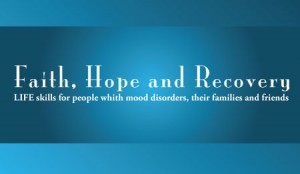 FAITH, HOPE AND RECOVERY
Telephone: 847-989-1989
Website: www.faithhoperecovery.org
Faith, Hope and Recovery is faith-based support group for people with mood disorders and those who love them. Each month, we learn skills to increase hope and deepen faith. People with faith and people with no faith are welcome.
---

LIVE OAK

Telephone: 773-880-1310
Website: www.liveoakchicago.org

Live Oak is a community of helping professionals working together to enhance the emotional, psychological and spiritual well-being of individuals, families, organizations and communities.  Our longevity and success derive from the inspirational courage of our clients, our deep commitment to learning, and a strength-based philosophy that fosters growth, strengthens identity, and promotes real and lasting change.   Our core areas of competence include:  affirmative practice with LGBTQ individuals and their families; trauma informed practice; creative and expressive therapies; and multicultural and multi-systemic therapy.
---
NORTHERN ILLINOIS AL-ANON FAMILY GROUPS
Website: www.niafg.org
Al-Anon is a unique fellowship that unites members of different backgrounds, races, and walks of life in an inspiring endeavor: helping themselves and others to lead purposeful, useful lives by overcoming the frustration and helplessness caused by close association with an alcoholic. Alateen (Al-Anon for younger members) is a vital part of Al-Anon Family Groups. Young people seeking help with problems that arise when alcoholism afflicts a parent, another close relative, or a friend meet to exchange experiences and to gain an understanding of themselves and the alcoholic. At Al‑Anon Family Group meetings, the friends and family members of problem drinkers share their experiences and learn how to apply the principles of the Al‑Anon program to their individual situations. Younger family members and friends attend Alateen meetings. They learn that they are not alone in the problems they face, and that they have choices that lead to greater peace of mind, whether the drinker continues to drink or not.
---
ROGERS BEHAVIORAL HEALTH- CHICAGO
Telephone: 800-767-4411
Website: www.rogershospital.org
Rogers Behavioral Health–Chicago is an extension of one of the most comprehensive OCD and anxiety treatment facilities in the country. It provides the same evidence-based model of specialized care used in Rogers' Wisconsin settings.
---

ROSEHILL CENTER

Telephone: 248-634-5530
Website: rosehillcenter.org
Rose Hill Center's psychiatric rehabilitation program is based on the belief that recovery takes place when people receive professional psychiatric care while participating in meaningful activity within a consistent, compassionate, dignified environment. Rose Hill's professional mental health team and support staff directs a comprehensive program, including clinical care, a therapeutic work program (kitchen, housekeeping, animal care, and horticulture), job readiness classes, social interaction, and recreation.  Concurrently, a Rose Hill psychiatrist works closely with each patient to develop an effective medication regimen that establishes the stability required to participate in the rehabilitation process designed to help them achieve their highest level of independence. Rose Hill's professional mental health team and support staff direct a comprehensive program, including clinical care, a therapeutic work program (horticulture, animal care, kitchen and housekeeping), job readiness classes, social interaction, and recreation. Concurrently, a Rose Hill psychiatrist works closely with each patient to develop an effective medication regimen that establishes the stability required to participate in the rehabilitation process and recover to live more independent lives.
---

SKYLIGHT COUNSELING CENTER
Telephone: 847-529-8300
Website: www.skylightcounselingcenter.com
Skylight Counseling Center provides professional counseling services to individuals, families, couples and groups. We are dedicated to the growth and development of our clients and ourselves. We aim to help people gain insight into themselves, and to live their lives with deeper passion, conviction and harmony. Our therapists utilize various modalities of psychotherapy and healing to provide the best possible opportunity for change. Our offices are in Skokie and in the Chicago Loop.
---
THE CARA PROGRAM
Telephone: 312-798-330
Website: www.thecaraprogram.org
Now, 25 years later, Cara has evolved as not only a best-in-class job training and placement provider for individuals affected by homelessness and poverty, but also a vehicle for true life transformation. Since inception, we have placed more than 5,300 individuals into more than 7,800 quality jobs at one-year job retention rates of 70% or better, catalyzing the same number of families to stop the transfer of poverty from one generation to the next.  In addition, Cara boasts social enterprises – including one in neighborhood beautification and the other in temporary staffing – that achieve a double bottom line: more than $2 million in revenue annually and 400+ transitional jobs per year for the hardest to employ.
---

THE JOSSELYN CENTER
Telephone: 847-441-5600
Website: www.josselyn.org
The Josselyn Center is an outpatient Behavioral Health Agency located in Northfield, IL. We have been offering comprehensive affordable services on the North Shore since 1951. We provide psychological testing, psychiatric evaluations and medication monitoring, comprehensive mental health assessments, counseling and therapy for children ages 5 and over, adolescents and adults. We have a six-week summer camp, Camp Neeka for children ages 8-12 who have difficulty with socialization skills. The Josselyn Center also has located in Deerfield a Drop-In center for adults and a crisis respite program called The Living Room. In order to arrange for services at our agency or to ask about our other services please contact our intake department at 847-441-5600 x156. We offer a sliding fee scale for those that are eligible.
---
UMOJA STUDENT DEVELOPMENT CORPORATION
Telephone: 773-312-3898
Website: www.umojacorporation.org
Umoja equips young people to succeed in college and confidently claim their future. We do this by building a web of dynamic relationships that brings together schools, families and community partners to bridge the gap between the talents and ambitions of low-income youth and the resources they need to thrive. Umoja believes that education is the great equalizer. If we as a community are serious about Chicago standing as a competitive global city, then we must be equally serious about educating each and every one of our young people in every Chicago neighborhood.
---
Conference Media Sponsors
---
CHICAGO PARENT MAGAZINE
Telephone: 708-386-5555
Website: www.chicagoparent.com
Chicago Parent is an award-winning parenting news magazine for families. You'll find advice on health, parenting and nutrition, the latest news, parent-written columns, and a calendar of events. The three times a year Going Places magazine is filled with kid-friendly things to do. Chicago Special Parent is an empowerment guide for parents of children with special needs and provides inspirational stories, the latest research, resources and parent advice.
---
PIONEER PRESS
Telephone: 847-486-7537
Website: www.pioneerlocal.com
Pioneer Press Newspapers serve Chicago's prime north and west suburban markets with 32 intensely local, ABC-audited weeklies mailed to  subscribers  and  sold on area newsstands. Pioneer Press has a combined print circulation  of  more  than  72,000 and   a   readership of more than 233,000. In addition, Pioneer Press operates 33 corresponding websites that receive more than 375,000 monthly unique visitors and 1.3 million monthly page views. Few companies have witnessed and recorded firsthand the explosive suburban growth that Pioneer Press has since 1879, when the first publishers launched Oak  Park's  Oak  Leaves.  In  2014,  Pioneer Press focused on the informational needs of suburban homeowners, taxpayers, families and other stakeholders vital to the growth and viability of local communities with award-winning journalism.
Recently, in addition to a prestigious Lisagor Award, Pioneer Press was recognized with 25 awards
in a variety of categories from the Illinois Press Association.