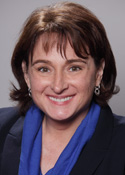 Lori Aitken, MA, LCPC
Lori is a Licensed Clinical Professional Counselor specializing in group and individual Cognitive Behavioral Therapy (CBT) of Anxiety Disorders. She currently leads groups for anxiety management at Heartwood Center in Evanston and is an outpatient therapist at Alexian Brothers Center for Mental Health in Arlington Heights. Lori received her Masters degree in Psychology from the Illinois School of Professional Psychology (now Argosy University) in 1994. She trained in the Anxiety Disorders Program at Forest Hospital and later developed and led the Panic and Anxiety Disorders program at Alexian Brothers Center for Mental Health. She earned her undergraduate degree in Accounting from Indiana University and was employed as a Certified Public Accountant for a number of years before returning to school to launch a second career. In addition to being an experienced Anxiety Disorder therapist, Lori has made presentations to corporations and general audiences about anxiety and stress-related topics and has been interviewed for local media.

Dr. Brandy Baker is a licensed psychologist who has served Chicago area families since 2004. She has worked in community mental health, teen residential, schools, and other community agencies. Dr. Baker began her involvement with the Cohen Institute as a student volunteer in 2005 and has since also completed two fellowships with the organization and continued to serve on planning committees.
Dr. Baker currently works at her private practice called Intuition Wellness Center and for Jewish Child and Family Services where she supervises students and coordinates social skills groups in addition to conducting therapy and psychological evaluations. She specializes in working with youth of all ages and has particular interest in complex trauma.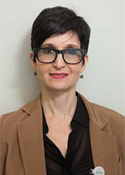 Gail Basch, M.D. serves as Director of the Alcohol and Substance Abuse Program for the Department of Psychiatry at Rush University Medical Center. A practicing clinician and certified member of the American Society of Addiction Medicine (ASAM) and the American Board of Addiction Medicine (ABAM), Dr. Basch is an Assistant Professor of Psychiatry at the Rush Medical College.
Dr. Basch received her medical degree from Chicago Medical School in 1988 after completing her undergraduate studies at Loyola University Chicago.
Her major interests and clinical contributions include Addiction Medicine and Mood Disorders. She supervises and teaches Rush psychiatry residents and medical students with an emphasis on Addiction Medicine.  The Alcohol Medical Scholars Program recently awarded Dr. Basch a two-year scholarship for training in addiction education.  She is an active member of  the multi-disciplinary Addiction Research Working Group.
Dr. Basch was recently selected to participate in the Rush Medical College Physicianship Program to train medical students.   Dr. Basch also participates in the Rush Professional Assistance Committee.  Within the Psychiatry residency, Dr. Basch serves on several committees including the Residency Admissions Committee, the Residency Steering Committee, and the Department of Psychiatry Continuing Medical Education Committee.
Dr Basch serves as a consulting psychiatrist to the Robert Crowne Center's Heroin Prevention Project, as well as staff psychiatrist at Chicago's Community Health Clinic.
Dr. Basch has been to Haiti four times to provide medical support and care, with her global initiative work sponsored by the Medical Wings program of American Airlines.
Danielle Black, Ph.D.
Dr. Danielle Black is a staff practice psychotherapist at the Family Institute at Northwestern University. Dr. Black received her undergraduate degree from Bradley University and her Ph.D. in clinical psychology from the University of Maryland, Baltimore County. Prior to her internship residency, Dr. Black worked in a variety of settings at nationally recognized institutions such as The Kennedy Krieger Institute of Johns Hopkins University and the University of Maryland Shock Trauma Center. Dr. Black completed her internship residency training at the University of Wisconsin, Department of Psychiatry, an APA approved internship program and a member of the Academy of Psychological Clinical Science. She also completed a two-year postgraduate fellowship at The Family Institute.  Dr. Black has presented and published several studies focusing on marital functioning and Generalized Anxiety Disorder. Her prior research includes understanding effects of marital conflict on children as well as understanding the specific types of marital communication patterns that improve marriages.
John Calamari, Ph.D.
John Calamari is a professor of clinical psychology at Rosalind Franklin University of Medicine and Science located in North Chicago, Illinois where he has been on the faculty since 1994. His research and clinical interests have focused on the study and treatment of anxiety disorders broadly, and on obsessive-compulsive disorder (OCD) and related conditions more specifically. His interest in severe hoarding problems results from his research on the many different types of symptoms seen in people with OCD, and from his studies focused on anxiety related problems in older adults. His work has included evaluation of risk factors common to anxiety and substance use problems.
Karen Lynn Cassiday, Ph.D., ACT
Dr. Karen Cassiday specializes in working with anxiety and related disorders at the Anxiety and Agoraphobia Treatment Center in Deerfield and Chicago. She is a sought after speaker for lay and professional audiences on the topics of anxiety disorders. She is on the Board of the Anxiety Disorders Association of America, the Scientific Advisory Board of OCD Chicago and is a member of the International OC Foundation's Behavior Therapist Institute Faculty. She trains graduate students and mental health professionals in cognitive behavioral treatments. Recently she was an expert and therapist for Animal Planet's show "Confessions: Animal Hoarding"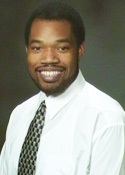 Anthony Chambers is the Director of the Postgraduate Fellowship Program and the Director of the Couple Therapy Program at The Family Institute at Northwestern University. He is also an Assistant Clinical Professor in the Department of Psychology and Core Faculty member of the Marriage and Family Therapy Program in the Center for Applied Psychological and Family Studies at Northwestern University.
Dr. Chambers received his undergraduate degree from Hampton University, and completed his M.A. & Ph.D. in clinical psychology from the University of Virginia (Department of Psychology). He completed his internship and post-doctoral clinical residency at Harvard Medical School & Massachusetts General Hospital specializing in the treatment of couples. Dr. Chambers also completed a two-year post-doctoral clinical research fellowship specializing in couple therapy at The Family Institute at Northwestern University.
Dr. Chambers' passion, clinical, teaching, and scholarly interests all focus on strengthening the relationships of couples from all walks of life. Dr. Chambers is one of the faculty members teaching an exciting, innovative course at Northwestern University entitled "Marriage 101". He was the principal investigator for a National Institutes of Health funded study examining fathers' reported relationship satisfaction and its impact on the transition into fatherhood. Dr. Chambers has published several seminal articles devoted to explaining the disproportionately low marriage rate and high divorce rate among African American couples; and to summarizing the science behind effective couple therapy,
Dr. Chambers numerous professional activities have resulted in being elected to Fellow status of the American Psychological Association. His accomplishments have also included serving on the board of directors for the Society of Family Psychology division of the American Psychological Association, being appointed to the American Psychological Association's Minority Fellowship Program's Initial Grant Review Committee, and being appointed to the American Psychological Foundation's Randy Gerson Family Systems grant review committee. Dr. Chambers also reviews manuscripts for several publications including the Journal of Marriage and Family and the Journal of Clinical and Consulting Psychology, and serves on the editorial boards for academic journals including Family Process and Couple and Family Psychology: Research and Practice. He is the current Associate Editor of the Journal of Multicultural Counseling and Development.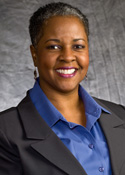 Sylvia Corcoran is a Licensed Clinical Social Worker in private practice in Evanston. Sylvia Corcoran is affiliated with The Family Institute at Northwestern University.  Mrs. Corcoran holds an undergraduate degree in psychology from Northern Illinois University in DeKalb, IL and graduate degrees in Christian Education and Social Work from Garrett Evangelical Theological Seminary and Loyola University, respectively. In addition, Sylvia Corcoran is a Certified Addictions Counselor, (CADC). Mrs. Corcoran specializes in the treatment of individual adults and couples struggling with challenges related to: communication and intimacy, depression, anxiety, substance abuse and alcoholism as well as issues related to spirituality. Additionally, Mrs. Corcoran has experience as a hospital chaplain with Evanston Northwestern Healthcare, one of the top 100 teaching hospitals. Mrs. Corcoran seeks to combine spirituality in the practice of psychotherapy and support the client's choice to use their faith tradition to navigate through the challenges of life.
Bezalel Dantz, M.D.     
Bezalel Dantz, M.D. is Assistant Professor of Internal Medicine and Psychiatry and Director of Medical Student Education in the department of psychiatry at Rush University Medical Center in Chicago, Illinois. He is also on the part-time faculty of the Art Institute of Chicago and the Chicago School of Professional Psychology. He is an award-winning educator who has lectured widely in the Chicagoland area. In addition to maintaining a general psychiatric practice, he has authored several publications on the interface between psychiatric disorders and medical illness. He completed his undergraduate education at Yale University and received a medical degree from Stanford. He completed residencies in both internal medicine and psychiatry at New Your Presbyterian Hospital-Cornell Medical Center in New York City. After completing his residency in 2000, he practiced primary care for ten years before devoting himself full time to psychiatry. He specializes in the treatment of patients with psychosomatic disorders.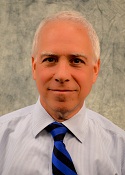 David Daskovsky, Ph.D.
Dr. Daskovsky is currently Senior Psychologist at Yellowbrick in Evanston, a program dedicated to residential and Intensive outpatient treatment of emerging adults. He earned his Ph.D. in Clinical Psychology from Northwestern University's School of Medicine in 1988. After nearly 10 years as a staff member of NMH's Extended Partial Hospitalization Program, in 1998, he became Director of Psycho-Social Rehabilitation at Trilogy, Inc. and in 2003 became that agency's Clinical Director, a position he held until coming to Yellowbrick in 2009. He is an Assistant Professor in the Division of Psychology at Northwestern's Feinberg School of Medicine.
Sheila M. Dowd, Ph.D.
Sheila M. Dowd, Ph.D. is an Assistant Professor in the Department of Psychiatry and Behavioral Sciences at Rush University Medical Center. Dr. Dowd is the Co-Director of the adult outpatient clinic at Rush and is one of the Associate Training Directors for the psychiatry residency program. She is co-author with Philip Janicak, M.D. on the book Integrating Psychological and Biological Therapies. Dr. Dowd's area of clinical interest is in cognitive behavioral therapy, and she has conducted research in the treatment of depression and anxiety.
Ira Emkin has been the Clinical Director at the Josselyn Center in Northfield for 25 years, and also maintains a private practice and sees children, adolescents, adults, couples and families. He has been a consultant to the North Shore Special Education District for many years. Ira is very interested in mood and anxiety disorders, believing in an eclectic approach to therapeutic interventions that  are psychologically as well as practically useful to the client.
Virginia Goldrick, Ph.D., C.R.S.S.
Virginia Goldrick is DMH's Region l North Recovery Support Specialist, based out of Chicago-Read Mental Health Center. She is a CRSS (Certified Recovery Support Specialist), a Licensed Clinical Professional Counselor (LCPC), and a graduate of Peer Employment Training & Advanced Peer Practices Training (Recovery Innovations of Arizona, 2009-2010). She is a self-disclosed mental health consumer, family member, and advocate whose job is to create opportunities for consumers and families to have a voice and to be a significant part of making decisions about how our mental health system works!
Tom Golebiewski, Ph.D.
He is active in the field of Group Relations and has been a Board member of the Chicago Center for the Study of Groups and Organizations, is an associate of the AK Rice Institute and a member of the International Society for the Psychoanalytic Study of Organizations. He has held a Fellowship in the Psychoanalytic Research Training Program, the Anna Freud Centre Program at the Yale Child Study Center, and is currently engaged in research on altruism and the role of the Natural Helper with Dr. Stuart Twemlow at New Trier High School.
Dr. Golebiewski is a licensed Clinical Social Worker, Board Certified Diplomat and a member of the Academy of Clinical Social Workers. He is a clinician who has worked in schools since 1974 and has been a school social worker since 1979. He is currently the Social Work Department Chair at New Trier High School and has held this position since 1987. He has been involved in the development of a variety of initiatives that address school culture and climate, social and emotional wellness, and strategic planning. In 1987, as a founding member of the New Trier Township Community Response Network, he developed a collaboratively designed model of coordinated community response to crisis and trauma. This network continues to effectively address community crises. Aligned with this work is his affiliation with the American Red Cross, in which he has been a Disaster Mental Health Worker since 1989 and has been a responder to Hurricane Katrina and to a number of local disasters.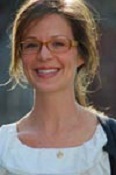 Amanda Holly, Ph.D.
Dr. Holly graduated from Rosalind Franklin University of Health Sciences, a highly regarded cognitive-behavioral program, with a doctorate degree in Clinical Psychology in 2006. She completed her pre-doctoral internship at University of British Columbia. Her first four years post-internship were spent working as a clinical psychologist at the Anxiety and Agoraphobia Treatment Center before collaborating with her colleague, Dr. Salstrom, to found the Chicago Cognitive Behavioral Treatment Center in 2010. Her research and publications are in the area of behavioral medicine, with a special focus on the connection between anger management and chronic pain.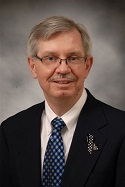 Peter Illing MSW, LCSW Advanced Practice Social Worker is currently Social Worker in the Social Work Services at the Jesse Brown Veterans Administration Medical Center. Utilizing his expertise in Psychiatric Social Work he engages homeless military veterans to secure permanent housing and subsequent life enhancing supports.  His program Housing First is one of six pilot programs in the Veterans Administration. During his career Mr. Illing directed the North Suburban programs of Thresholds treating individuals with severe and persistent mental illnesses.  He is most proud of establishing Illinois' first non-hospital based Partial Hospital Program serving seniors in psychiatric crisis.
Mr. Illing is a graduate of the Jane Adams College of Social Work at the University of Illinois then known as Circle Campus.  This foundation led to his commitment to evidence based practice. He has led efforts to learn and adopt Person Centered Planning, Motivational Interviewing, Individual Placement and Support, Cognitive Behavioral Treatments, and Harm Reduction. He was an early adopter of Family Psycho-Education helping families cope with the burdens of mental illness in a son, daughter or sibling. Mr. Illing has presented the results of his work to local and national audiences.
Mr. Illing lives in the Forest Glen neighborhood of Chicago with his wife and four children. He is an active volunteer with Boy Scouts of America, the National Ski Patrol System and in fundraising at his children's schools. He is pleased to have worked with the Naomi Ruth Cohen as a conference advisor and volunteer.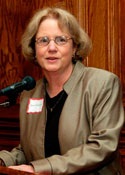 Ann Ohlrogge Johnson, MDiv, LCPC, LMFT  is on the clinical staff of the Samaritan Counseling Center.  She is a graduate of the Family Institute of Chicago, the Pastoral Psychotherapy Training Institute of Lutheran General Hospital and Garrett-Evangelical Theological Seminary. Ann is a Clinical Member and Approved Supervisor of the American Association of Marriage and Family Therapist, and a Fellow of the American Association of Pastoral Counselors.  In addition to her clinical credentials, Ann is  an ordained pastor in the Presbyterian Church (USA).
Harvey Kelber, LCPC , Chairman of the Illinois Professional Counselor License Board, Past President of the Illinois Mental Health Counseling Association and the Illinois Counseling Association. Harvey was a school counselor at Maine West High School for thirty years, and he has had a private practice for thirty five years.
Rachel Kelber is a Licensed Clinical Social Worker with a Masters of Arts from the University of Chicago School of Social Service Administration and a Certificate for School Social Worker (Type 73) following an internship in Glenbrook South High School. Prior to coming to Insight, Rachel as at the Children's Advocacy Center of North & Northwest Cook County as an Advocate and Therapist, where she worked with sexual abuse victims and their families, provided advocacy in the police, court and child welfare systems, conducted abuse assessments and trauma treatment. Rachel then worked at Jewish Child & Family Services as a Clinician in one of their Community Counseling Centers and a Consultant in Highland Park High School Drop-In Center. At JCFS, she provided individual and family therapy for children, adolescents and adults, using a relational and systems-based approach and Cognitive Behavioral Therapy or Dialectal Behavioral Therapy informed treatment when appropriate. In her work in the high school, she was able to work with the population she is most passionate about, providing milieu- and crisis-based counseling to adolescents. Rachel has worked with adolescents since her post undergraduate career, including outreach in junior high and high schools, school social work, individual and family therapy in community mental health and private practice. Rachel values a collaborative, strengths-based approach to therapy and believes transparency and validation are essential to working with this population. Rachel is currently Staff Therapist for the Adolescent Intensive Outpatient Program at Insight's Downtown office.
Alison Larkin, LCSW, CADC
Alison Larkin currently works as a Clinical Program Manager at Trilogy Behavioral Health, where she oversees the Recovery Services and Residential Programs. Alison is also leading Trilogy's participation in 2012's Trauma-Informed Care Learning Community through the National Council for Community Behavioral Healthcare. She has provided individual, group, and family therapy in a variety of clinical settings. Alison's specialties include trauma, substance abuse, eating disorders, gender and sexuality, and mood and anxiety disorders.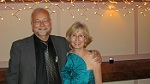 Sue Laue is currently Program Manager for Columbia Links at Columbia College Chicago to teach Chicago high school students news literacy, reporting and social-emotional learning skills to give voice to their concerns growing up in highly traumatic inner-city neighborhoods.  Students recently wrote, "Don't Shoot.  I Want to Grow Up," a collection of their essays on violence, on display at http://www.columbialinks.org/.  Sue previously trained and coached Chicago and Cook County school teachers, social workers, psychologists and administrators to teach and model social and emotional learning practices, skills and curriculum with students in grades K-12.  Sue owns Media Masters Inc., a firm with 20 years experience in community and media relations and strategic planning expertise in the education, health, transportation and envionmental fields.  She is a past president of Mental Health America of the North Shore and Junior League of Evanston-North Shore.  She is on Linked In and Facebook.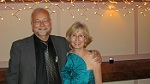 Tom Laue has had a lifelong love affair with journalism. Since 2003, he's been executive editor of "LifeTimes," a Blue Cross & Blue Shield quarterly newsletter for 487,000 Medicare policyholders in Illinois, Texas, New Mexico, and Oklahoma. Since December 2011, "LifeTimes" has been online. It reaches retirees in every state
From 1982 through 2003, he held top communication posts at the Department of Commerce and Community Affairs and the Illinois Housing Development Authority.
From 1970 to 1978, Tom was a United Press International writer and editor in Springfield, Ill., and UPI's Kentucky state editor from 1978-1982. He also worked two summers for the Associated Press in Chicago in 1969 and 1970 while in school.
At the University of Illinois, Tom earned a bachelor's degree in news-editorial, covered "Daily Illini" sports, "spotted" for Associated Press writers at football games, and freelanced for a Champaign-Urbana newspaper.
Laue earned an MBA from Northwestern University's Kellogg School of Business, and at Columbia College Chicago, Tom has taught a graduate course in state/federal politics and government, as well as undergrad courses on introduction to journalism, sports reporting, and grammar.
Jonathan K. Lee, Ph.D.
Dr. Jonathan Lee received his Ph.D. in clinical psychology from Suffolk University in Boston, Massachusetts. He is currently the John J.B. Morgan Postdoctoral Fellow at The Family Institute at Northwestern University, completing advanced research and clinical training in individual, couples, and family therapy. Dr. Lee's research is focused on understanding the psychological processes that maintain and exacerbate psychological distress and impairment, and how these processes can be targeted through treatment with increased precision and potency. His research has specifically focused on examining the factors that are relevant to Generalized Anxiety Disorder (GAD), and understanding the psychotherapeutic mechanisms of Mindfulness and Acceptance-based Behavioral Treatments in both addressing symptom reduction and enhancing quality of life. Dr. Lee has published and presented at regional, national, and international research conferences in this area of research.
Kate Mahoney is a licensed clinical social worker.  She began her career at a community mental health agency and has worked in the addictions field for nearly 30 years.  Her undergraduate degree is in Sociology and Women's Studies from Northwestern University.  She also has a Masters Degree in Social Work from the University of Michigan.  Kate is the Executive Director of PEER Services, a community-based substance abuse prevention and treatment agency with offices in Evanston and Glenview. In 2000 Kate helped to design and launch the DIMENSIONS Program which provides integrated dual diagnosis treatment in accordance with best practices identified in SAMHSA's Treatment Improvement Protocols. She has presented at numerous National and Statewide conferences.  Kate is the recipient of the Mental Health Association of the North Shore's 2010 Community Service Award.   Kate is on the Board of Directors of the American Association for the Treatment of Opioid Dependence.  She is a past president the Illinois Alcoholism and Drug Dependence Association and currently serves as the president of the Illinois Association for Medication Assisted Addiction Treatment.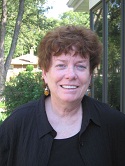 Charlotte Mallon, LCSW is the Director of Training for Professional Staff and coordinates J-CERT (the Jewish Community Emergency Resiliency Team) at Jewish Child and Family Services.  Ms. Mallon has spent the last 30+ years working with children and families in a variety of ways.  She has been a therapist, program director and developer, and advocate for the children and families involved with DCFS and the Juvenile Court.  In addition, she has been a teacher, supervisor, and consultant to students, staff, and programs working with children and families in many settings.
Jill Randell has been the Executive Director of the Naomi Ruth Cohen Institute (NRCI) for over 11 years.  During her tenure, she developed the NRCI Steering Committee; a preeminent group of mental health professionals and advocates that guide and shape the Institute's outreach strategy and educational programs. Under her leadership, NRCI works closely with diverse communities throughout Chicagoland such as The Archdiocese of Chicago, the Office of Hispanic Catholics, and the Apostolic Church, and St. Nicholas Roman Catholic Church in Evanston to raise awareness around the stigma of mental illness. Prior to her role at NRCI, Jill provided 25 years of leadership for the Jewish Community Centers of Chicago, serving as the Director of Day Camp and Executive Director of the North Suburban JCC.   She also managed Beth Emet, The Free Synagogue in Evanston for 15 years as its Executive Director, ushering it into the premier reform congregation in North America.
Jill received her Master of Arts in Counseling from Northeastern Illinois University and her Fellow of Temple Administrators (FTA) from the Union of Reform Judaism. She was President of The Chicago Association of Temple Administrators and served on the board of the National Association of Temple Administrators.
"Eliminating the stigma of mental illness is our goal, and that is where I have put my energies over these past eleven years."
Mark A. Reinecke, Ph.D. is Professor of Psychiatry and Behavioral Sciences and Chief of the Division of Psychology at Northwestern University's Feinberg School of Medicine. He is a Distinguished Fellow and former president of the Academy of Cognitive Therapy, and a Diplomat of the American Board of Professional Psychology (ABPP) in Clinical Psychology and Clinical Child and Adolescent Psychology. Dr. Reinecke also is a Fellow of the American Psychological Association (Divisions 12, 53, & 54) and the Association for Psychological Science. His research and clinical interests center on understanding and treating depression and suicide among children and adolescents. Dr. Reinecke was a principal investigator on the Treatment of Adolescents with Depression Study (TADS). He has lectured internationally and has served as a visiting professor at institutions in Europe and Asia. Dr. Reinecke is widely published, and has authored or edited ten books, including Cognitive therapy across the lifespan, Comparative treatments of depression, Cognitive therapy with Children and adolescents,  Personality disorders in children and adolescents, and Little ways to keep calm and carry on.
Helene Rhodes has been involved with Mental Health agencies around the greater Chicago area for over 9 years.  She is the parent of three emerging adults, one of whom lives with a mental illness. Helene has served as the Executive Director of NAMI –CCNS (Nat'l Alliance on Mental Illness – Cook County North Suburban). In addition she has taught many NAMI classes and participated in numerous community presentations to educate and erase stigma.
Other organizations with which Helene has been involved include both Mental Health America and the New Foundation Center.  For both organizations, Helene serves as a member of their professional boards.
Helene has been involved with NRCI for much of the past decade and remains a dedicated Steering Committee member for the annual conference. Community advocacy and education to mitigate stigma, and supporting those whose lives are affected by mental illness, remain critical parts of Helene's volunteer and professional positions.
Her background is in Education and Public Policy. She holds a Master's Degree from the University of Wisconsin – Madison.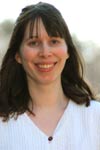 Seoka Salstrom, Ph.D.
Dr. Seoka Salstrom received her Ph.D. in Clinical Psychology in 2006 from the University of Georgia, a highly regarded cognitive-behacioral doctoral program. She completed an internship at Durham VA Medical Center in Druham, NC where she received specialized training in cognitive-behavioral therapy for insomnia and posttraumatic stress disorder (PTSD). A postdoctoral fellowship at the University of Wisconsin Hospital and Clinics in Madison, WI provided intensive training in treating anxiety among those with severe medical illness. She then served as clinical coordinator of Anxiety and OCD Treatment and Research Program at Rosalind Franklin University of Medicine and Science. Following this term, she practiced at the Anxiety and Agoraphobia Treatment Center until founding the Chicago CBT Center with Dr. Amanda Holly.

Lara Schuster, LCSW
Lara Schuster works at Insight Psychological Centers as the Program Director of the Mood and Anxiety Program. She has been working with clients who struggle with anxiety and other disorders since 2005. She uses Dialectical Behavior Therapy and Psychodynamic based Therapy to help her clients build awareness, strengthen their skills, and understand how anxiety affects their life.
Susan Shimon, MS, is executive director of New Foundation Center, Inc., a mental health, employment and supportive housing provider for men and women recovering from serious mental illness.  She has worked in the field since 1984, directing and developing housing, recovery, integrated health and employment services.  Of special interest are change management, consumer leadership and evidence-based practices.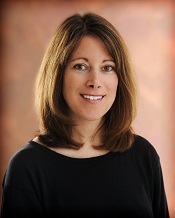 Hollie Sobel, Ph.D.
Hollie Sobel, Ph.D. received her doctorate in clinical psychology from the Illinois Institute of Technology, and completed a fellowship at the University of Chicago. She has specialization in utilizing researched-based cognitive-behavioral techniques with children and adolescents to decrease levels of anxiety, improve mood, and enhance functioning across home, school, and social settings. She conducts psychological evaluations and assists children and their families with school programming issues in her role as Director of the Educational and Emotional Health Evaluation Program, and is the Director of Outcomes Research for the Autism Resource Center at Rush University Medical Center.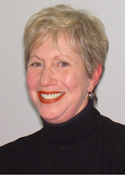 Sharon Weingarten is a licensed social worker, teacher and an expert on intergenerational communication.  She earned her Master's degree in Social Work from Loyola University of Chicago, graduating cum laude, and studied education at the University of Illinois and National Louis University.  She has 30 years of educational and therapeutic experience with children, adolescents, adults and families. Sharon is proud to have been the "founding mother" of the Teen Essay Contest of the Mental Health Association of the North Shore and the Naomi Ruth Cohen Institute for Mental Health Education of the Chicago School of Professional Psychology. Her intergenerational discussion programs have been used in schools and hospitals in the US and abroad.  At present, Sharon is a consultant and advisor to Prevention Researcher Magazine and to a wide variety of local and national youth and mental health organizations. She serves on the steering committee of Northwestern University's Camp Kesem Northwestern, a camp for children who have a sibling or other family member with cancer.  In addition, Sharon is an active member of Rotary International and is currently working as Chair of the Rotary Literacy Program with the American Academy of Pediatrics.
Paula Young, Ph.D.
Dr. Paula Young is the Director of the Depression Treatment Program and Clinical Supervisor for the Anxiety and Panic Treatment Program at The Family Institute at Northwestern. Dr. Young is a Clinical Lecturer in Psychology at Northwestern University, and an Assistant Professor in Behavioral Sciences at Rush University Medical School. Dr. Young received her Ph.D. from the Finch University of Health Sciences/The Chicago Medical School She has received specialized training in exposure and response prevention (EXRP) for Obsessive-Compulsive Disorder and in Cognitive Therapy for the treatment of depression at the University of Pennsylvania Department of Psychiatry. She is a certified member of the Academy of Cognitive Therapy.
 NOT FEATURED ABOVE:
Carla Chludzinski
Marilyn and Larry Cohen
Steven Colton
Arlene Coustan
Eric Crabtree-Nelson
Willis Francis
Jill Glenn
Maxine Goldstein
Charles Jaffe
Jill Persin
Ellen Sawyer
Nancy Sussman
Evonda Thomas
Jonathan Wevv
Dorothy Williams