Conference Committee Members
Brandy Baker, PsyD


Dr. Brandy Baker is a licensed psychologist who has served Chicago area families since 2004. She has worked in community mental health, teen residential, schools, and other community agencies. Dr. Baker began her involvement with the Cohen Institute as a student volunteer in 2005 and has since also completed two fellowships with the organization and continued to serve on planning committees. Dr. Baker currently works at her private practice called Intuition Wellness Center and for Jewish Child and Family Services where she supervises students and coordinates social skills groups in addition to conducting therapy and psychological evaluations. She specializes in working with youth of all ages and has particular interest in complex trauma and resilience.
Lori Aitken, MA, LCPC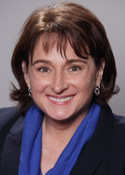 Lori is a Licensed Clinical Professional Counselor specializing in group and individual Cognitive Behavioral Therapy (CBT) of Anxiety Disorders. She currently leads groups for anxiety management at Heartwood Center in Evanston and is an outpatient therapist at Alexian Brothers Center for Mental Health in Arlington Heights. Lori received her Masters degree in Psychology from the Illinois School of Professional Psychology (now Argosy University) in 1994. She trained in the Anxiety Disorders Program at Forest Hospital and later developed and led the Panic and Anxiety Disorders program at Alexian Brothers Center for Mental Health. She earned her undergraduate degree in Accounting from Indiana University and was employed as a Certified Public Accountant for a number of years before returning to school to launch a second career. In addition to being an experienced Anxiety Disorder therapist, Lori has made presentations to corporations and general audiences about anxiety and stress-related topics and has been interviewed for local media.
Gail Basch, M.D.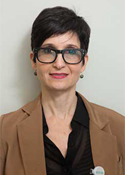 Gail Basch, M.D. serves as Director of the Alcohol and Substance Abuse Program for the Department of Psychiatry at Rush University Medical Center. A practicing clinician and certified member of the American Society of Addiction Medicine (ASAM) and the American Board of Addiction Medicine (ABAM), Dr. Basch is an Assistant Professor of Psychiatry at the Rush Medical College.Dr. Basch received her medical degree from Chicago Medical School in 1988 after completing her undergraduate studies at Loyola University Chicago. Her major interests and clinical contributions include Addiction Medicine and Mood Disorders. She supervises and teaches Rush psychiatry residents and medical students with an emphasis on Addiction Medicine.  The Alcohol Medical Scholars Program recently awarded Dr. Basch a two-year scholarship for training in addiction education.  She is an active member of  the multi-disciplinary Addiction Research Working Group.Dr. Basch was recently selected to participate in the Rush Medical College Physicianship Program to train medical students. Dr. Basch also participates in the Rush Professional Assistance Committee.  Within the Psychiatry residency, Dr. Basch serves on several committees including the Residency Admissions Committee, the Residency Steering Committee, and the Department of Psychiatry Continuing Medical Education Committee. Dr Basch serves as a consulting psychiatrist to the Robert Crowne Center's Heroin Prevention Project, as well as staff psychiatrist at Chicago's Community Health Clinic. Dr. Basch has been to Haiti four times to provide medical support and care, with her global initiative work sponsored by the Medical Wings program of American Airlines.
Rachel Kelber
Rachel is a Licensed Clinical Social Worker with a Masters of Arts from the University of Chicago School of Social Service Administration and a Certificate for School Social Worker (Type 73) following an internship in Glenbrook South High School. Prior to coming to Insight, Rachel as at the Children's Advocacy Center of North & Northwest Cook County as an Advocate and Therapist, where she worked with sexual abuse victims and their families, provided advocacy in the police, court and child welfare systems, conducted abuse assessments and trauma treatment. Rachel then worked at Jewish Child & Family Services as a Clinician in one of their Community Counseling Centers and a Consultant in Highland Park High School Drop-In Center. At JCFS, she provided individual and family therapy for children, adolescents and adults, using a relational and systems-based approach and Cognitive Behavioral Therapy or Dialectal Behavioral Therapy informed treatment when appropriate. In her work in the high school, she was able to work with the population she is most passionate about, providing milieu- and crisis-based counseling to adolescents. Rachel has worked with adolescents since her post undergraduate career, including outreach in junior high and high schools, school social work, individual and family therapy in community mental health and private practice. Rachel values a collaborative, strengths-based approach to therapy and believes transparency and validation are essential to working with this population. Rachel is currently Staff Therapist for the Adolescent Intensive Outpatient Program at Insight's Downtown office.
Sharon Weingarten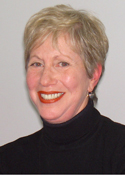 Sharon Weingarten is a licensed social worker, teacher and an expert on intergenerational communication.  She earned her Master's degree in Social Work from Loyola University of Chicago, graduating cum laude, and studied education at the University of Illinois and National Louis University.  She has 30 years of educational and therapeutic experience with children, adolescents, adults and families. Sharon is proud to have been the "founding mother" of the Teen Essay Contest of the Mental Health Association of the North Shore and the Naomi Ruth Cohen Institute for Mental Health Education of the Chicago School of Professional Psychology. Her intergenerational discussion programs have been used in schools and hospitals in the US and abroad.  At present, Sharon is a consultant and advisor to Prevention Researcher Magazine and to a wide variety of local and national youth and mental health organizations. She serves on the steering committee of Northwestern University's Camp Kesem Northwestern, a camp for children who have a sibling or other family member with cancer.  In addition, Sharon is an active member of Rotary International and is currently working as Chair of the Rotary Literacy Program with the American Academy of Pediatrics.
Susan Shimon, MS
Susan Shimon, MS, is executive director of New Foundation Center, Inc., a mental health, employment and supportive housing provider for men and women recovering from serious mental illness.  She has worked in the field since 1984, directing and developing housing, recovery, integrated health and employment services.  Of special interest are change management, consumer leadership and evidence-based practices.
Virginia Goldrick, Ph.D., C.R.S.S.
Virginia Goldrick is DMH's Region l North Recovery Support Specialist, based out of Chicago-Read Mental Health Center. She is a CRSS (Certified Recovery Support Specialist), a Licensed Clinical Professional Counselor (LCPC), and a graduate of Peer Employment Training & Advanced Peer Practices Training (Recovery Innovations of Arizona, 2009-2010). She is a self-disclosed mental health consumer, family member, and advocate whose job is to create opportunities for consumers and families to have a voice and to be a significant part of making decisions about how our mental health system works!
Anthony Chambers Ph.D.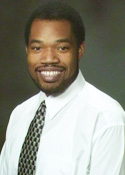 Anthony Chambers is the Director of the Postgraduate Fellowship Program and the Director of the Couple Therapy Program at The Family Institute at Northwestern University. He is also an Assistant Clinical Professor in the Department of Psychology and Core Faculty member of the Marriage and Family Therapy Program in the Center for Applied Psychological and Family Studies at Northwestern University. Dr. Chambers received his undergraduate degree from Hampton University, and completed his M.A. & Ph.D. in clinical psychology from the University of Virginia (Department of Psychology). He completed his internship and post-doctoral clinical residency at Harvard Medical School & Massachusetts General Hospital specializing in the treatment of couples. Dr. Chambers also completed a two-year post-doctoral clinical research fellowship specializing in couple therapy at The Family Institute at Northwestern University. Dr. Chambers' passion, clinical, teaching, and scholarly interests all focus on strengthening the relationships of couples from all walks of life. Dr. Chambers is one of the faculty members teaching an exciting, innovative course at Northwestern University entitled "Marriage 101". He was the principal investigator for a National Institutes of Health funded study examining fathers' reported relationship satisfaction and its impact on the transition into fatherhood. Dr. Chambers has published several seminal articles devoted to explaining the disproportionately low marriage rate and high divorce rate among African American couples; and to summarizing the science behind effective couple therapy, Dr. Chambers numerous professional activities have resulted in being elected to Fellow status of the American Psychological Association. His accomplishments have also included serving on the board of directors for the Society of Family Psychology division of the American Psychological Association, being appointed to the American Psychological Association's Minority Fellowship Program's Initial Grant Review Committee, and being appointed to the American Psychological Foundation's Randy Gerson Family Systems grant review committee. Dr. Chambers also reviews manuscripts for several publications including the Journal of Marriage and Family and the Journal of Clinical and Consulting Psychology, and serves on the editorial boards for academic journals including Family Process and Couple and Family Psychology: Research and Practice. He is the current Associate Editor of the Journal of Multicultural Counseling and Development.
Kate Mahoney
Kate Mahoney is a licensed clinical social worker.  She began her career at a community mental health agency and has worked in the addictions field for nearly 30 years.  Her undergraduate degree is in Sociology and Women's Studies from Northwestern University.  She also has a Masters Degree in Social Work from the University of Michigan.  Kate is the Executive Director of PEER Services, a community-based substance abuse prevention and treatment agency with offices in Evanston and Glenview. In 2000 Kate helped to design and launch the DIMENSIONS Program which provides integrated dual diagnosis treatment in accordance with best practices identified in SAMHSA's Treatment Improvement Protocols. She has presented at numerous National and Statewide conferences.  Kate is the recipient of the Mental Health Association of the North Shore's 2010 Community Service Award.   Kate is on the Board of Directors of the American Association for the Treatment of Opioid Dependence.  She is a past president the Illinois Alcoholism and Drug Dependence Association and currently serves as the president of the Illinois Association for Medication Assisted Addiction Treatment.
Mark A. Reinecke, Ph.D.
Mark A. Reinecke, Ph.D. is Professor of Psychiatry and Behavioral Sciences and Chief of the Division of Psychology at Northwestern University's Feinberg School of Medicine. He is a Distinguished Fellow and former president of the Academy of Cognitive Therapy, and a Diplomat of the American Board of Professional Psychology (ABPP) in Clinical Psychology and Clinical Child and Adolescent Psychology. Dr. Reinecke also is a Fellow of the American Psychological Association (Divisions 12, 53, & 54) and the Association for Psychological Science. His research and clinical interests center on understanding and treating depression and suicide among children and adolescents. Dr. Reinecke was a principal investigator on the Treatment of Adolescents with Depression Study (TADS). He has lectured internationally and has served as a visiting professor at institutions in Europe and Asia. Dr. Reinecke is widely published, and has authored or edited ten books, including Cognitive therapy across the lifespan, Comparative treatments of depression, Cognitive therapy with Children and adolescents,  Personality disorders in children and adolescents, and Little ways to keep calm and carry on.
Charlotte Mallon, LCSW
Charlotte Mallon, LCSW is the Director of Training for Professional Staff and coordinates J-CERT (the Jewish Community Emergency Resiliency Team) at Jewish Child and Family Services.  Ms. Mallon has spent the last 30+ years working with children and families in a variety of ways.  She has been a therapist, program director and developer, and advocate for the children and families involved with DCFS and the Juvenile Court.  In addition, she has been a teacher, supervisor, and consultant to students, staff, and programs working with children and families in many settings.
Sylvia Corcoran, LCSW, CADC, MCEd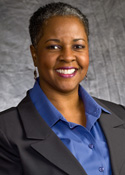 Sylvia Corcoran is a Licensed Clinical Social Worker in private practice in Evanston. Sylvia Corcoran is affiliated with The Family Institute at Northwestern University.  Mrs. Corcoran holds an undergraduate degree in psychology from Northern Illinois University in DeKalb, IL and graduate degrees in Christian Education and Social Work from Garrett Evangelical Theological Seminary and Loyola University, respectively. In addition, Sylvia Corcoran is a Certified Addictions Counselor, (CADC). Mrs. Corcoran specializes in the treatment of individual adults and couples struggling with challenges related to: communication and intimacy, depression, anxiety, substance abuse and alcoholism as well as issues related to spirituality. Additionally, Mrs. Corcoran has experience as a hospital chaplain with Evanston Northwestern Healthcare, one of the top 100 teaching hospitals. Mrs. Corcoran seeks to combine spirituality in the practice of psychotherapy and support the client's choice to use their faith tradition to navigate through the challenges of life.